Flooding in Penal. Photo Credit: Facebook/Shanty Boodram
Rambally Wants Flooding Alleviated in Chaguanas West
September 22, 2020

3 minutes read
MEMBER of Parliament for Chaguanas West Dinesh Rambally has written to Works and Transport Minister Rohan Sinanan asking him to put measures in place to combat the flooding issue in Chaguanas, which coupled with Covid-19 is becoming an extra burden to constituents.
Rambally in a letter to the minister dated September 21 outlined several key areas that needed to be addressed following Saturday's flooding in various parts of Trinidad.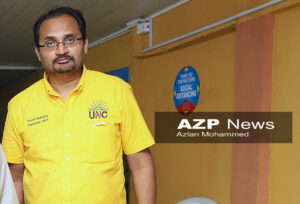 He wrote, "Persons whose homes have been affected, have suffered great loss, and for those who recently lost their jobs or are economically challenged, theirs is a double hit. The inability to immediately restore the surroundings to proper levels of sanitation raises concerns of disease occurrence, such as leptospirosis and other kinds of infection. Any fever arising from any ordinary infection has implications for being a suspected Covid-19 case, and this adds further confusion in the health- and parallel health care systems, where a fever is now like an alarm bell."
Adding that problems with flooding was an additional mental stress Rambally stated, "Affected persons experience a surge of anxiety when heavy rains fall. Some see their life's earnings washed away.
"This problem becomes compounded when people are mostly confined to being at home for reasons of pandemic, but home is no longer what you can call it in the aftermath of the floods."
He said that while Regional Corporations assisted in flood alleviation, there was a lack of adequate government funding. Better response was also needed from the Office of Disaster Preparedness and Management (ODPM).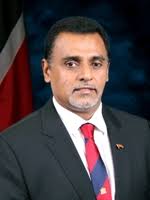 Rambally said, "Because Chaguanas West and its environs are mostly flat, this area is heavily impacted by the Caroni River. Some works have been carried out from time to time on the Caroni River, desilting and/or dredging and embanking but much more needs to be done to strengthen the flood embankment in such a way that seepage is prevented when there is excessive riverine flooding."
Illegal interruption of natural watercourses needed law enforcement and there was also reckless derforestation Rambally stated.
Frederick Settlement was an area that is particularly affected because of a lack of proper drainage and adequate channels for flood water to run-off and subside in good time. Other areas that suffered greatly included, Alligator Trace, Warren Munroe Road, Ramsaran Trace and Ramlal Trace, he said.
And he invited the minister and a team from the ministry  to tour the area and asked that sufficient funds in the upcoming budget be allocated to deal with the issue of flooding.