Prison Officer Steffon Deocharan
Prison Officer Charged for Allegedly Smuggling Marijuana in Jail
February 22, 2021

2 minutes read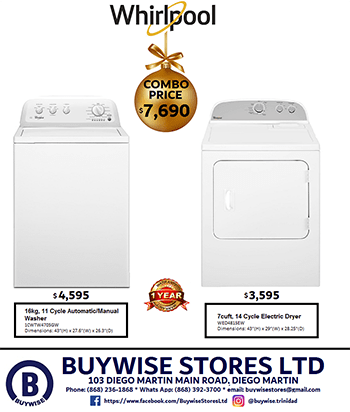 A Prison Officer I, with nine years' service with the Trinidad and Tobago Prison Service, is expected to appear virtually before an Arima Magistrate on Monday.
Steffon Deocharan, 31, of Race Course Road, Carapo, Arima, was charged with possession of marijuana for the purpose of trafficking and possession of prohibited goods.
The charges were laid by PC Coombs of the Arouca Police Station.
The arrest followed a routine search exercise carried out at the security check point by prison officers, a release by the Trinidad and Tobago Police Service (TTPS) stated.
Deocharan was reported to be on duty at the Maximum Security Prison at Arouca on February 20, and at 7.15pm, he left the compound to collect food.
He returned at 7.20 pm with a container of food and a 1.5 litre bottle of water.
As he entered the compound he was searched and the items were scanned. It is being alleged that foreign objects were observed in the food container and additional search was conducted on the food container and four packages of frozen marijuana were allegedly discovered.
Police are also alleging that a bottle was also found to contain alcohol, the drugs when weighed had a combined weight of 1,170 grammes.
Investigations were conducted by WPC Morgan and PC Sutherland.