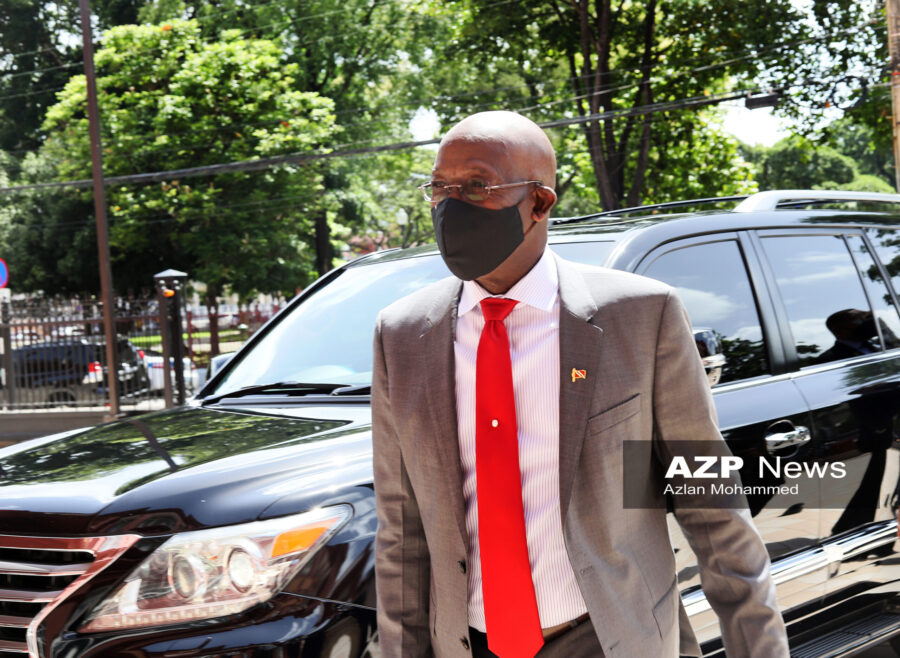 Prime Minister Dr Keith Rowley. Azlan Mohammed/AZP News
Prime Minister: I'm Yet to Receive Simple Answer about DSS Sou Sou
October 16, 2020

4 minutes read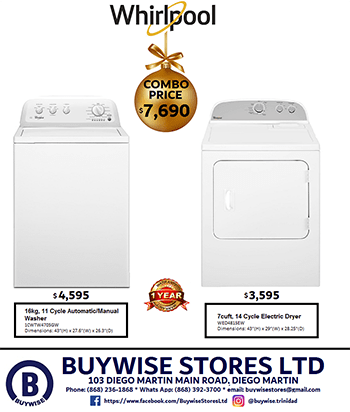 PRIME Minister Dr Keith Rowley says he is yet to receive a simple answer into the DSS Sou Sou matter and was disturbed by it.
He said, "All I can say to you is that as a member of the national security council, I am disturbed. I am disturbed and because of what it means, pointing to and fingering unacceptable levels of corruption in the Trinidad and Tobago Police Service,"
Dr Rowley was speaking at post-budget virtual forum on Thursday night.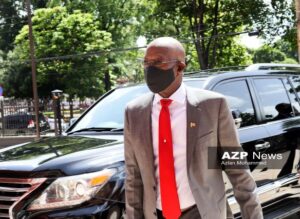 Police seized $22 million from DSS offices at Kathleen Warner Drive in La Horquetta on September 22 and it was returned to DSS founder Kerron Clarke next day.
The Trinidad and Tobago Police Service (TTPS) has since launched an investigation and four officers have been suspended while 11 were transferred.
Video footage during the raid showed an officer stuffing an envelope into his trousers. Police Commissioner Gary Griffith has said he was a solider and not a police officer.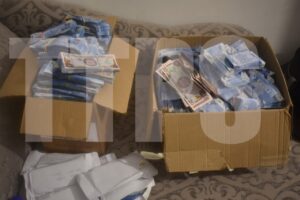 On Thursday, Dr Rowley said, "Our local police told us recently and we've seen a lot of it in the media and elsewhere where in Trinidad and Tobago and La Horquetta, $22 million in the hands of people engaged in conduct which is in fact matters of national security. The role of the police in that matter, the role of criminal gangs in that matter is completely unknown to the people of Trinidad and Tobago."
The prime minister said he has approached the British and Barbados governments for assistance into the probe.
He added, "Immediately I approached the British Government with whom we have a memorandum of understanding dated 2018 to coordinate on matters of national security. I approached the British Government for help. We are awaiting British police officers in Trinidad and Tobago on that matter of the Drugs Sou Sou.
"On the same matter I approached the Prime Minister of Barbados I can say now two senior Barbados Police investigating officers are on their way to Trinidad and Tobago and they will form part of a team that comprehensively examine this matter to find out where how and why $22 million would have been found by the police, enter a police station, disappear after and nobody could tell the country what happened there."
Dr Rowley said, "For a member of the defence force to stand up on the front page of the newspaper telling the country I am the one organising that.
"That is not a sou sou that is a threat to the national security of Trinidad and Tobago and if we don't investigate it properly it will be cancer that will eat the soul of this nation."