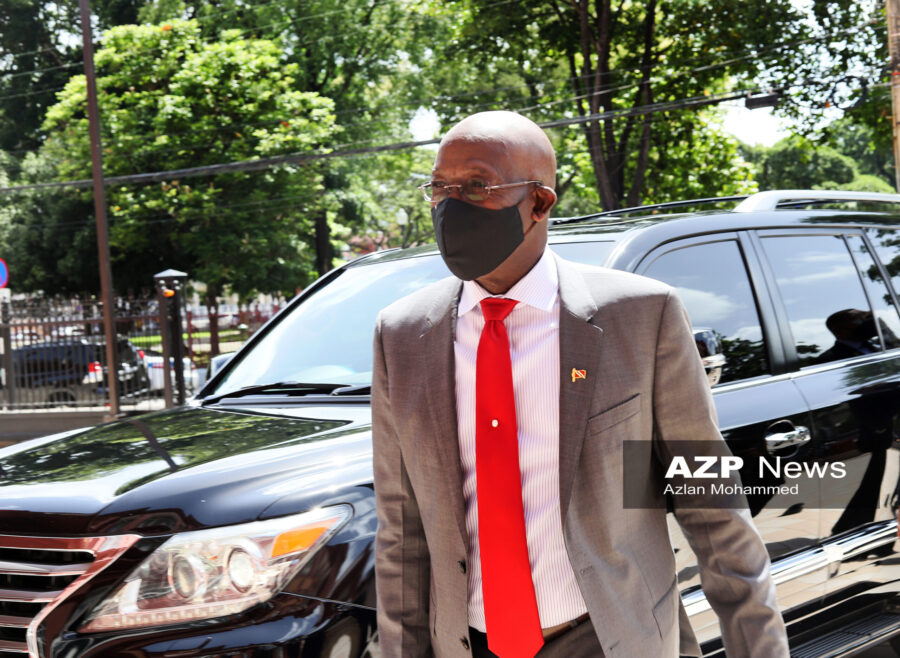 Prime Minister Dr Keith Rowley. AZP News/Azlan Mohammed
PM Talks Wind Farms for T&T
January 24, 2023

15 minutes read
By Sue-Ann Wayow
OF all the renewable energy sources in Trinidad and Tobago, offshore wind is offering the largest potential says Prime Minister Dr Keith Rowley.
And Government will be soon identifying potential sites for wind farm development.
Speaking at the opening of the Energy Conference 2023 at the Hyatt Regency Hotel on Monday, Dr Rowley said his Government in November 2022 launched the Roadmap for a Green Economy in Trinidad and Tobago. The Roadmap was developed by the Inter-American Development Bank (IDB) in collaboration with the Ministry of Energy and Energy Industries and National Energy. 
Dr Rowley said, "The study determined that of all the potential renewable energy sources in Trinidad and Tobago, offshore wind offers the largest potential for the country with a projected output of approximately 25 gigawatts of levelized energy. 
"The initial goal of the roadmap is the establishment of a wind pilot project, demonstrating visible end-use applications of green hydrogen in Trinidad and Tobago. Towards this end, the Ministry of Energy and Energy Industries in collaboration with National Energy and the European Union will be conducting a National Wind Resource Assessment, to identify potential sites for wind farm development in Trinidad and Tobago."
The recently executed Agreement between  Government and the consortium of Lightsource bp, BP and Shell on the 112.2 Mw Solar Utility Project was an affirmation of the fundamentals required to achieve  the United Nation's reduction goal of the use of hydrocarbons Dr Rowley said.
Construction of the Solar Parks is scheduled to commence in the first quarter 2023 with full operationalisation of the Project by fourth quarter 2024.
The Solar Utility Project will, on completion, meet eight per cent of the country's power generation requirements, he said.
"It is the Government's stated objective to increase power from renewables to meet 30% of the country's requirements. This current project is the largest in the English-speaking Caribbean and I have challenged the Ministry of Energy and Energy Industries, in a whole of Government approach, to move quickly to bring on more renewable energy projects on stream," Dr Rowley said.
However, he admitted that the thrust towards renewable energy sources will still not be enough and was not without its challenges.
Dr Rowley said, "Prices for wind and solar power increased nearly 30 per cent in the past year due to global supply chain issues, significant price increases for components and increases in labour costs in producing countries, reversing a decade of cost declines. Another hurdle, as encountered by the Solar Parks Project, is the competition with prevailing low cost of electricity in Trinidad and Tobago."
A review of the country's power requirements has projected peak demand to increase from the 1400 MW in 2022 to 1600 MW by 2032 he stated.
The proposed increase in electricity rates by the Regulated Industries Commission (RIC) has not been sitting well with the general public who is contesting that now was not the best time for any increase in basic public utilities as a result of the domino effects of the Covid-19 pandemic and other global events such as the Russia-Ukraine war.
Such events also negatively impacted the energy industry Dr Rowley stated in his feature address.
Referring to  the World Bank June 2022 report which  raised  the possibility of high global inflation accompanied by slow growth, similar to that  of the 1970s, he said that  Government and business must work together to develop strategies to ensure that the pursuit of critical energy goals remained on track. 
Energy played a key role in economic growth and the global energy consumptions have been increasing consistently over the last two decades except for 2009 and 2020, following the global financial crisis and the Covid-19 pandemic, a pattern not to be reversed anytime soon, Dr Rowley said.
The increase in energy consumption has seen growth in global Gross Domestic Product (GDP) by 27% over the period 2011 to 2021.
But for the near term, The World Bank has predicted that global growth will drop from 2.9% in 2022 to 1.7% in 2023.
For Trinidad and Tobago, energy consumption has followed the trend of Organization for Economic Co-operation and Development (OECD) countries with energy consumption falling marginally  by 2.9% over the period 2011 to 2021, Dr Rowley said.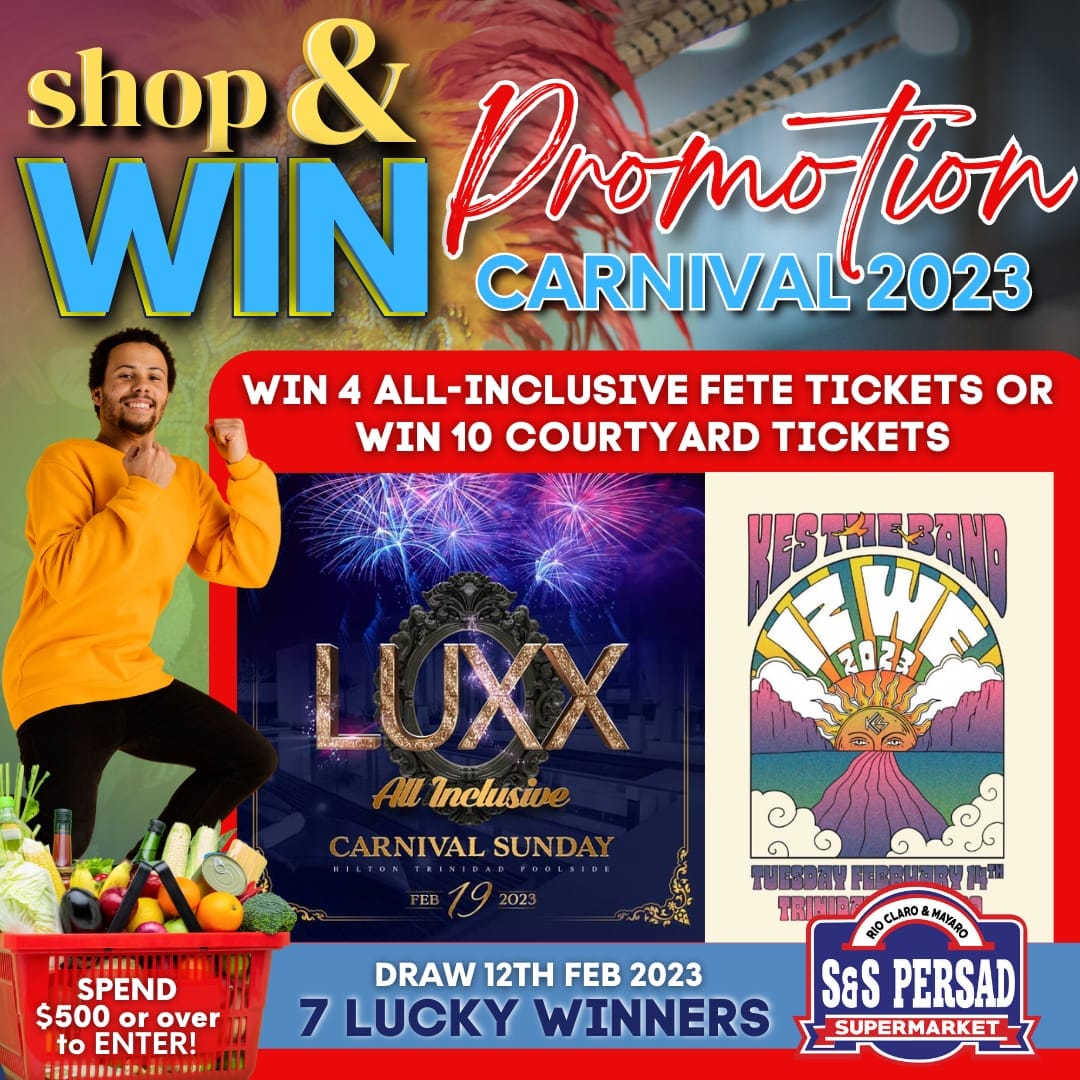 The US Energy Information Administration (EIA) has predicted that by 2050, global energy use will increase by 50% compared with 2020, mostly a result of Non-OECD economic growth and population, particularly in Asia with liquid fuels remaining the largest energy source.
Dr Rowley also said that renewable energy use grows to nearly the same level at 27% of total energy consumption. 
Supply of petroleum and other liquids continue increasing to meet growing world demand through 2050. 
Natural gas production  represents 22% of total project energy consumption. 
Crude oil continues to be the dominant source of transportation fuels.
Dr Rowley  said, "The preliminary results for 2022 show an improved contribution of 33.7 per cent of GDP due to the start-up of new major upstream projects and buoyant energy prices. However for 2023, the outlook is not as buoyant as oil and gas prices are predicted to be average to moderate, due to the global economic slowdown, tight hydrocarbon markets and (Organization of the Petroleum Exporting Countries) OPEC's conservative production strategy."
 "The EIA has predicted that West Texas Intermediate, our benchmark crude, will average US$77 per barrel in 2023 as compared to the 2022 average of US$95 per barrel. Henry Hub is predicted to average US$4.90 per MMbtu in 2023 as compared to the average price of US$7.42 per MMbtu in 2022."
Dr Rowley said since government has been re-negotiating energy contracts, citizens have been earning higher revenue for gas from upstream, midstream and downstream.
There was also a resurgence in the domestic petrochemical industry he said as ammonia prices and methanol prices were increasing in 2022 but as supply exceeded demand, the prices have been projected at a decrease for first quarter of 2023.
Trinidad and Tobago is ranked by the World Bank as one of the largest exporters of ammonia and methanol.  
In 2021, Trinidad and Tobago's exports of methanol were valued at US$1.53 billion or 17.7% of total global methanol exports and the country ranked second to Saudi Arabia.  Ammonia, exports for 2021 were valued at US$1.68 billion or 19.2% of total global exports and the country ranked as the number one exporter, Dr Rowley stated.
The achievements were possible  as a result of the collaboration of stakeholders, namely the Government, National Gas Company (NGC) and the upstream sector, in managing a tight gas situation he said.
Dr Rowley said  NGC must be complimented for its role in ensuring the supply of gas to the downstream achieved through the execution of 29 upstream gas sales contracts, 97 downstream gas sales contracts and the resolution of "failure to supply gas" claims amounting to over TT$8 billion. 
The NGC will shortly begin the round of discussions on new gas sales contracts he added.
If Trinidad and Tobago was to maintain its position, as a leading exporter of ammonia and methanol, or even as a mere participant in the future international market change must be embraced Dr Rowley said there must be  initiatives for expansion of renewables in the energy mix.
Trinidad and Tobago will be introducing Feed In Tariff legislation. 
Dr Rowley said, "Feed-In-Tariffs have proven to be an effective policy instrument in encouraging investment in renewable energy technologies and in the growth of domestic renewable industries. It is currently being reviewed by the Ministry of Energy and Energy Industries and will be brought to Cabinet this quarter."
He also said production levels in crude oil, an important revenue earner are expected to increase given the aggressive drilling programme of Heritage, the country's largest oil producer, new production by EOG and Trinity, recent discoveries by Touchstone and the generous fiscal incentives made available to onshore producers and shallow water marine areas in recent times. 
As he pledged his Government's commitment to the industry Dr Rowley said that stakeholder collaboration was paramount in order to successfully manage the energy transformation.
 "It is only from such co-operation that we will be able to meet the challenges that confront us. As a Government, we have had a fruitful relationship with you, our energy sector shareholders, local and foreign, and we look forward to your continued collaboration as we navigate the way forward," he told his audience.