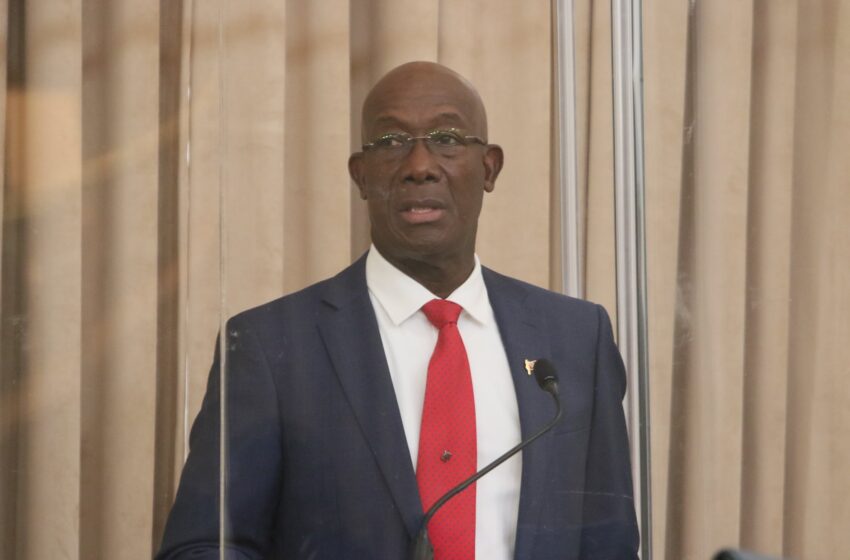 Dr Keith Rowley. Photo/T&T Parliament
PM Says He Respects the Constitution of T&T
May 1, 2021
142

3 minutes read
PRIME Minister Dr Keith Rowley says he respects the Constitution of Trinidad and Tobago.
He said he was duty bound to caution citizens that unrestrained conduct in the public and private settings could push the rise of Covid-19 cases.
Dr Rowley made the comments in a release on Saturday after criticisms of his statement on Thursday that the police have powers to intervene in private premises under the law to enforce public health regulations.
He said, "I have observed statements and criticisms from certain quarters which in my opinion unfortunately and with little use for the fight against the Covid-19 pandemic seek to nit-pick my general statements of caution.
"As Prime Minister I respect and support the Constitution, the rule of law and due process and I am insistent that law enforcement must act within the confines of the law.
"I am also duty-bound to point out that the laws of our country, including the Public Health Ordinance, the Public Health Regulations, the Police Service Act and other laws can, in certain specific circumstances, cover the enforcement and management of laws in private premises via public health officers with or without aid of the T&T Police Service."
Dr Rowley said other countries have implemented states of emergencies where constitutional rights were suspended and go as far as limiting the number of persons permitted in private settings as well as the nature and type of activities permitted on private properties.
He said T&T has instead successfully utilised other measures to manage the pandemic which have thus far resulted in a hard-fought balance between saving lives and livelihoods.
Dr Rowley said, "As Prime Minister I must take the advice of our medical experts and balance all interests. I must ensure that death sentences are not read to thousands by a failure to act and take hard and sometimes unpleasant decisions.
"For the next three weeks I am asking the population to limit their movement as best as is possible, including undertaking the task of cooking at home whilst restaurants and bars are temporarily closed."