Pilot Shannon Hutchinson 'Weathering the Storm' with Her Art
September 8, 2020

5 minutes read
By Sue-Ann Wayow
WITH no desire to do one of the things she loved the most, artist Shannon Hutchinson encouraged herself to be disciplined enough to start and complete almost 40 art pieces in the past five months.
These pieces are now going to be displayed at Horizons Art Gallery at Mucurapo Road, St James, over the next two weeks.
The collection entitled Weathering the Storm will be launched virtually from Tuesday at 6.30 pm
Hutchinson, 37, told AZPnews.com that each piece was a symbol of hope during one of the darkest periods in modern times.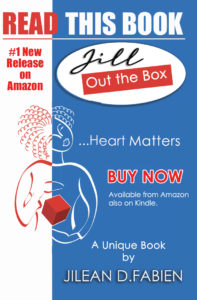 Hutchinson is also a certified pilot with state carrier Caribbean Airlines and has not flown since March 22 because of the limitation on air transport as a result of Covid-19.
She said, "This is my first virtual launch and I am excited about it but also a bit anxious. Usually at my art galleries, there are a lot of people but I am hoping that through this medium, we can reach a lot more people.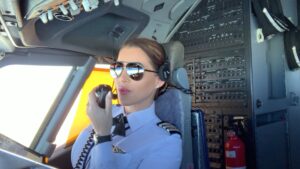 "During Covid, I was not inspired at all, because I have not flown in five months. I miss flying so much. I eventually started back my art pieces because I told myself that I needed to have some sort of discipline. "
Hutchinson said, "Because I am a pilot, most of my art pieces are aviation themed.  Most are scenes from the air and these pieces, almost every piece there is a coming out of the clouds feeling. Despite the heaviness, this is a much lighter exhibition. There are many paintings of storms but each has movement which is representative of hope that is much needed especially at this time."
A bit more about Hutchinson:
Hutchinson, the daughter of a pilot, has been flying since she was a teenager. By the age of 20, she was a fully certified commercial pilot. However, after the 9/11 attack on the World Trade Center in the US, Hutchinson could not find a job as a pilot and therefore decided to follow her next best passion – art.  She started  a Bachelor in Fine Art  at Ontario College of Art and Design (OCAD) University in Canada and completed it in Florence, Italy with focus in drawing and painting.
In Trinidad and Tobago, she completed a Masters Painting Class with world famous Scottish artist Peter Doig who now resides in Trinidad.
Hutchinson is known for her glossy seascapes that are heavily influenced by her career as a pilot. She makes her own paints and uses old Jeppesen airways (aviation) maps as the base of much of her work, which gives them a unique almost glassy texture.
To view the live streaming, the public can go to:
https://www.facebook.com/Horizonsarttrinidad/posts/1916186398562699.
Only the opening night will be streamed live.
Pieces will be available for purchase during the gallery's opening times from Monday to Friday during the hours of 9 am to 5.30 pm and on Saturdays from 9 am to 1 pm.
Anyone wanting additional information can contact Horizons Art Gallery at 628-9769 or horizonsag@gmail.com