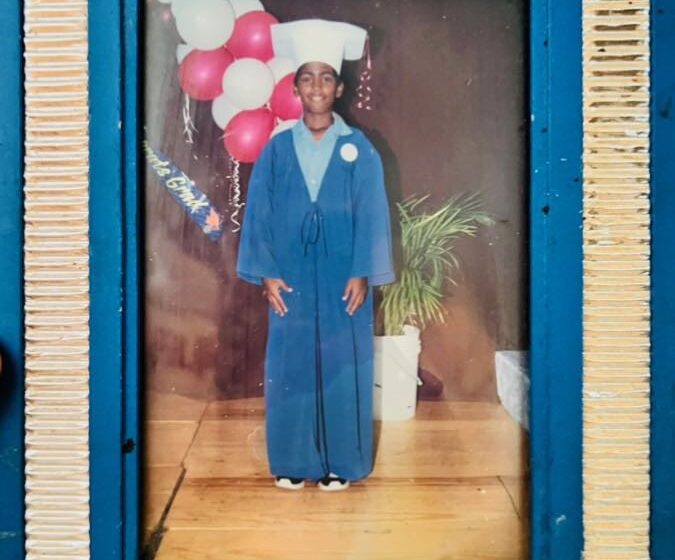 Parmanan "Boyo" Persad circa 2005
Killer Out of Death Row: Victim's Family Cries No Justice
April 30, 2023

26 minutes read
By Prior Beharry
ALMOST 17 years after a 13-year-old boy was murdered, his family is still crying out for justice although someone has been convicted for his death. 
The murderer called the victim's mother from prison to beg for forgiveness but she still wants the death sentence for him although he has been removed from death row. 
Vimala Persaud and her daughter Patricia Persaud told AZP News last week that they felt cheated not only that they lost a son and brother but felt that justice has not been served in his case.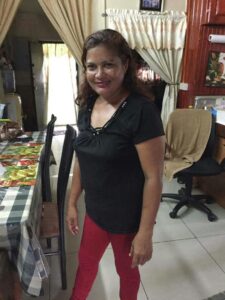 The body of Parmanan "Boyo" Persaud was discovered in a partially built house in Crown Trace in Enterprise in Chaguanas on October 29, 2006. 
Police said that he was beaten with his throat slit and there may have been evidence of sexual assault. His body was found in the bathroom of the house and police described it as one of the most gruesome murders they had come across. 
The teen's neighbour Ronald Bisnath was found hiding in bushes nearby and he allegedly confessed to the police that he killed Persad who used to heckle and harass him. 
Bisnath was convicted of murder and sentenced to hang om March 27, 2014. 
He lost his appeals before the Court of Appeal in 2018 with the United Kingdom-based Privy Council in August last year. 
Justice Frank Seepersad in March ordered that Bisnath be removed from his condemned cell so he could be resentenced.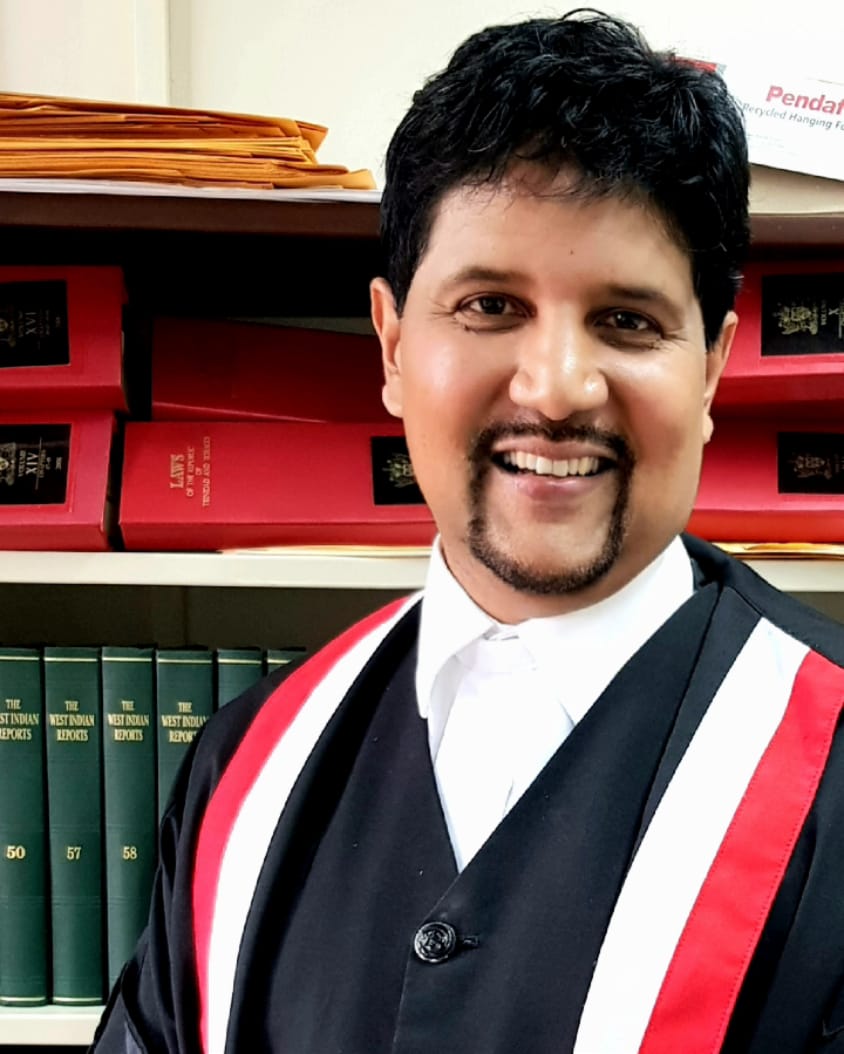 His attorneys Gerald Ramdeen, Wayne Sturge and Dayadai Harripaul had filed a constitutional motion on Bisnath's behalf that he be removed from death row since the five-year limit had passed under the Jamaican case of Pratt and Morgan for the death sentenced to be carried out. 
Noting that he was aware of the "heinous crime," for which Bisnath was convicted, Justice Seepersad ruled: "The State must do better and the applicant's continued detention on death row is constitutionally unacceptable as he is being subjected to a manner of physical and emotional punishment as a death-row convict in circumstances which are now devoid of legal justification." 
The judge said he was not going to be moved by "emotive considerations" in exercising constitutional intervention. 
He said, "The court cannot and will not be moved by emotive considerations though it is mindful that the society is confronted with unprecedented increases in murders and fear now grips almost every citizen. 
"It must therefore be understood that the court's intervention is not premised upon sympathy but is grounded on the unassailable stance that constitutional protection must be afforded to all manner of people in accordance with the law and without fear, favour, affection or ill will. 
"The claimant's continued detention on death row is unacceptable and for each day that he remains on death row there is a continuing breach of his constitutional rights." 
But, Persad's mother said she wanted Bisnath to meet the hangman. 
She said Bisnath called her on November 16 last year days after the anniversary of her son's death to ask for forgiveness. 
Persaud said, "I told him only God can forgive him." 
She said, "I don't feel good about it at all. Why did he call me." 
Persaud said Bisnath told her that he had made a life for himself in prison and was doing things to make it inside. 
On Saturday, AZP News called Bisnath's lead attorney Gerald Ramdeen to find out if he knew anything about the call made from prison but his phone went straight to voice mail. His other attorney Sturge was contacted and he said he had recently join the case and has not spoken to Bisnath. Therefore, he did not know anything about the call Bisnath made to Persaud. 
Persaud said her son's death had taken a toll on her as she now tries to cope with depression. "Some days are good but when he called me it did not make it any better." 
Justice Seepersad had even gone to prison on April 20 to see the conditions on death row as part of the constitutional motion brought by Bisnath. 
But Patricia Persaud, the sister of Persad, said she still wants justice. 
She said Bisnath should not be removed from a condemned cell and at least be given life in prison.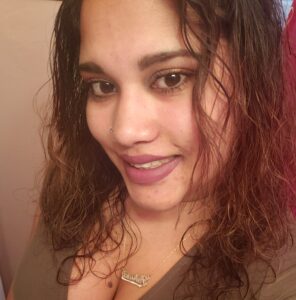 Speaking from Cleveland, Ohio, where she is a nurse, Patricia said, "There was evidence found by the police that my brother was sexually assaulted and that there were other people there." 
She said, "Why haven't these people been brought to justice." 
The sister said they took him away when he was just a young boy. 
Patricia said, "All I ask for is the murderer Ronald Bisnath that killed and tortured my brother pay for all sins committed and don't even be considered for release under any circumstances.  
"He should not be rewarded in any way for all pain he has put my big brother through, he abused him and now the system thinks he has rights. No!  
"He shouldn't have no rights at all.  
"This man took away my brother, a son, a grandchild, nephew and cousin, he should continue to suffer at all consequences.  
"Did the court system take into consideration how this man deteriorated my family lives and left us heartbroken, sad and heart full of sorrows till this day.  
"My brother could no longer be here to meet his niece which is my daughter and spend all loss time with me. 
"I was only 11 years old when this occurred, the trauma it has caused upon me is unspeakable." 
And in a related issue, only last week the High Court ordered that 23 convicted killers whose sentences were commuted to life could be resentenced by the court. 
A committee of two judges – Justice Ricky Rahim (civil division) and Justice Geoffrey Henderson (criminal division) – will have to determine which former death row prisoners who had their sentences commuted to life were entitled to be resentenced. 
 This after the recent Privy Council ruling on commuted life sentences for murder convicts in the case of Naresh Boodram. 
In this case the law lords were asked to determine whether a court can substitute a sentence other than life when the death sentence is commuted. 
The 23 convicted killers to be resentenced include: 
Mervyn Parris;

 

Mervyn Edmund;

 

Kenrick London;

 

Denny Baptiste;

 

Parbatee Dass,

 

Haniff Hillaire;

 

Neil Hernandez;

 

Peter Benjamin;

 

Anthony Allan Garcia;

 

Robert Taylor;

 

Foster Serrette;

 

Natasha De Leon;

 

Samuel Winchester;

 

Rodney Davis;

 

Alfred Frederick;

 

Steve Mungroo;

 

Darren Roger Thomas;

 

Gangadeen Tahaloo;

 

Amir Bowlah;

 

Phillip Chotolal;

 

Wilson Prince;

 

Bruce Herrera; and

 

Amir Mohammed.
Although, the death penalty remains on the law books in Trinidad and Tobago, rulings by the Privy Council over the last two decades have made it increasingly difficult for it to be carried out. 
The last person to be hanged by the state in T&T was Anthony Briggs on July 28, 1999. He was preceded by convicted murderer Dole Chadee and eight of his gang members in batches of three on June 4, 5 and 7 in that same year.