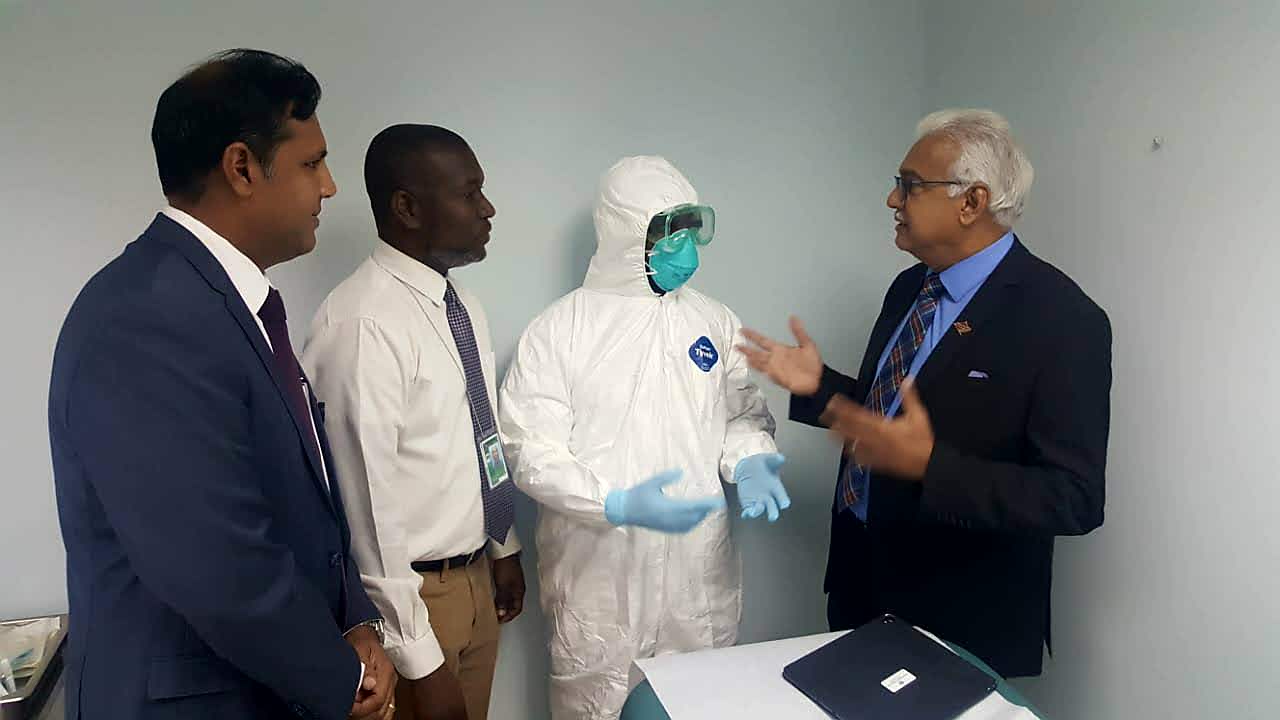 Minister of Health Terrence Deyalsingh visits Piarco International Airport. Photo courtesy Ministry of Health
Novel Coronavirus: TT Health Minister Visits Airport
January 24, 2020

3 minutes read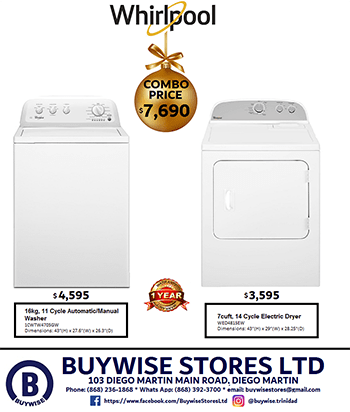 PIARCO – MINISTER of Health Terrence Deyalsingh visits the Piarco International Airport to see thermal screening equipment in operation.
A release of the Health Ministry stated that the "equipment is being used as part of this country's Infectious Disease Protocol and will be employed in the Government's efforts to detect the possible entry of  persons who may be displaying symptoms of the Novel Coronavirus.
"These scanners are also in place at the  nation's major air and sea ports including the Port-of-Port of Spain and the Port of Cedros."
Deyalsingh was accompanied at Piarco by Chief Medical Officer  Dr Roshan Parasram and the County Medical Officer of Health Dr Osafo Fraser to gain a first hand  perspective of the utility of the Thermal Screening Equipment, both hand held and fixed.
The Minister said he was satisfied with the current protocols and procedures in place.
The release stated, "Officials at the Port Health Unit, Ministry of Health provided demonstrations and a detailed report of the measures that were implemented to assess the risk levels of travellers who enter this country.
"Special attention will be placed on passengers who's travel history indicate that they would have journeyed from territories with confirmed cases of the Novel Coronavirus.
"The thermal screening equipment is meant to identify passengers with above normal body temperatures which may be an indication of an infectious disease. Those passengers would be assessed, and if found to be exhibiting symptoms consistent with the Novel Coronavirus, they will be further evaluated to determine the appropriate course of action."
The Ministry of Health has advised taking the following steps to avoid contracting the Novel Coronavirus:
       Wash your hands with soap and water or use an alcohol-based hand sanitizer
       Cover your nose and mouth with a tissue when you cough or sneeze
       Cough and sneeze into the crook of your elbow if you do not have a tissue
       Avoid close contact with people who have flu-like symptoms.
       Thoroughly cook meat and eggs before consumption.