Point Fortin Mayor Saleema Thomas
New Point Fortin Mayor Seeks to Inspire
September 3, 2020
0

6 minutes read
By Sue-Ann Wayow
POINT Fortin has its first female mayor.
Saleema Thomas, 35, took her oath of office last week at the Point Fortin Borough Corporation's office in Mahaica and hosted her first statutory meeting as mayor.
Thomas shared a bit of her story with AZPNews.com in the hope that she can be an inspiration especially to residents of Point Fortin and women.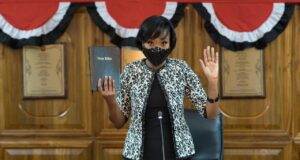 Born and raised in Techier Village, Point Fortin, to former national football player Keith Douglas and Joan Mc Cree, she attended primary school  at Point Fortin RC Primary, then went on to Vessigny Secondary School.
She completed two degrees in Human Resource Management and Marketing from the University of New Brunswick.
Thomas has been an active member of the People's National Movement (PNM) for the past six years and served as public relations officer for the Point Fortin constituency executive.
She previously held jobs at the Ministry of Housing and Urban Development and Lake Asphalt.
Thomas has been serving as alderman since 2016 and was appointed Deputy Mayor in 2019.
She was surprised when told of the decision to have her appointed as deputy mayor. She was informed of her nomination by the former mayor Kennedy Richards Jr who is now the Member of Parliament for Point Fortin.
And she did not think that eight months later, she would be wearing the mayoral chain.
Following the general election on August 10, Thomas began her role as mayor based on the Municipal Corporations Act which states, "In the event of the death, resignation, removal or disqualification of the Mayor for any cause, the Deputy Mayor shall forthwith succeed to the office of Mayor and shall continue in such office until the date when the Mayor would have gone out of office by effluxion of time."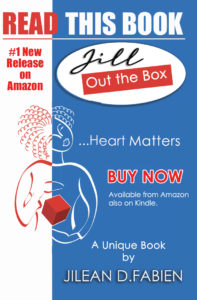 Thomas said, "After taking my oath, I feel so humbled and honoured but especially for young female women. I do not want to seem biased in any way but my dream was to become a midwife. And I want to encourage women that they can be anything they want."
Thomas said there were many strong women in the PNM who she admired especially Minister of Planning and Development Camille Robinson-Regis and Minister in the Ministry of Education Lisa Morris-Julian also a former mayor who is now an MP.
Thomas is married to Nickcolson Thomas. The couple has two children, a son nine-years-old and a daughter who is five.
During her inaugural speech as mayor, Thomas said she will be focusing on health, education, economic development, entrepreneurship, youth development, as well as sport and cultural development.
She also is looking forward to working with Richards in his new portfolio as MP.
Thomas said, "I am testimony to what youths can achieve when given the right mentorship and leadership. And equally important, I am also testimony to what women can do when surrounded by the right men and right women and when an environment is created that facilitates their development whether it is their political development, their educational development or their economic development."
Speaking about the issue of Covid-19 and the new Point Fortin Hospital, Thomas said, "We hope that it does not have to be pressed into action in order to help deal with any Covid-19 cases. Dealing with Covid-19 remains our number one priority as is the case nationally because unless we get it under control then almost all our development plans or initiatives would have to be put on whole."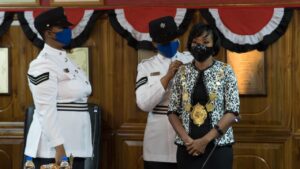 She said, "Covid-19 calls for effective crisis management and prudent use of our limited human and material resources and through working with the Central Government and all our stakeholders, we hope to meet the challenges posed by this pandemic as we try to keep it under control."
Development for agriculture would be a key area of concern for the new mayor as part of the diversification process.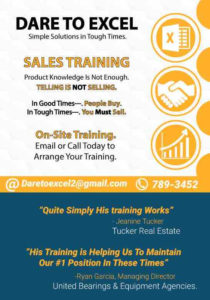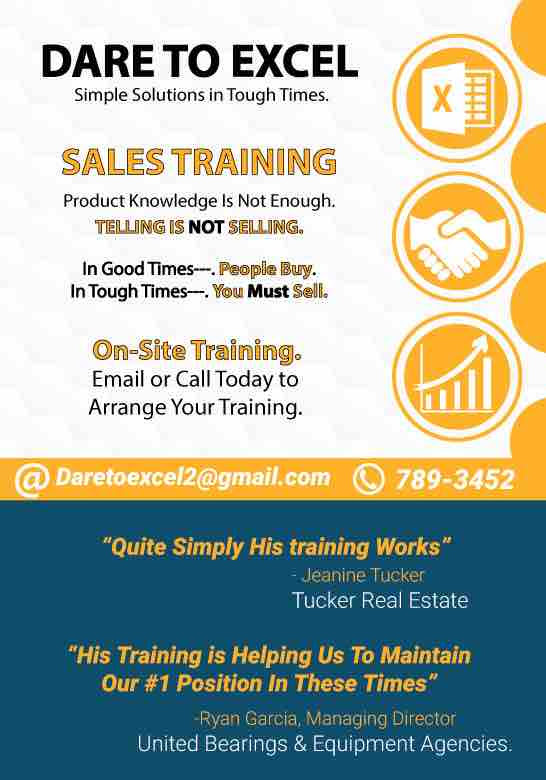 "In this way, the Borough of Point Fortin would also help contribute to reducing our heavy food import bill," Thomas said.
Focus will also be on entrepreneurship and encouraging burgesses to become more self-reliant.
Thomas acknowledged that the development of sport has been disrupted by Covid-19 and she is hoping that the Mahaica Oval will be completed under her tenure as mayor and she will be looking into issues concerning the Point Fortin Civic Centre for which reconstruction is long overdue.
She ended her speech by saying, "As the new Mayor of the Borough of Point Fortin, I promise to do my best to fulfill the oath of my office. And with the blessings of God, I also look forward to working and partnering with all our stakeholders to advance the development of the borough in these troubling times."