New Fire Station for Roxborough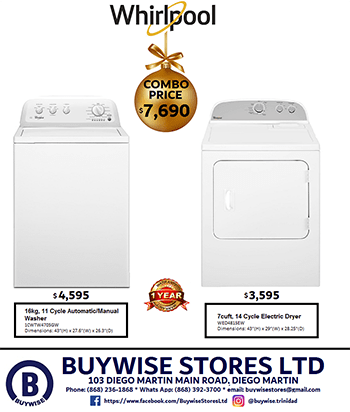 A NEW fire station has been officially opened in Roxborough Tobago.
The opening ceremony was held at the fire station on Tuesday and attended to by Minister of National Security Stuart Young.
Young said upgrades to fire stations across the country continued including the Scarborough Fire Station in Tobago where repair works were 45 per cent complete.
---
This is a paid political advertisement
---
In a statement on Wednesday, Young said Government will continue to "provide all the necessary resources to improve the firefighting preparedness, responsiveness and capabilities of the Trinidad and Tobago Fire Service (TTFS), with increased coverage."
The new Roxborough Fire Station was designed as a two-storey steel reinforced concrete structure, fully air-conditioned with wired glass windows throughout and carbon monoxide monitors.
---
This is a paid political advertisement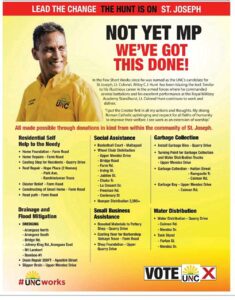 ---
It includes dormitories, a gymnasium, a laundry room, vehicle bay, an audio/visual lecture loom to facilitate the continued training of officers and firefighters and a dedicated firefighting kit storage room. The fire station will also accommodate the establishment of a Fire Prevention Unit where officers will administer fire safety training to residents of Tobago.
Acting Chief Fire Officer Marlon Smith who also spoke at the event said firefighters were needed now more than ever and he thanked them for the role they have played.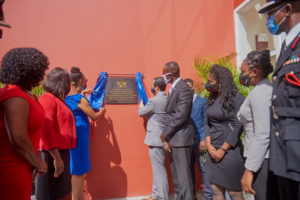 He stated that the new fire station will not only provide coverage for Roxborough, Speyside and Charlotteville but will also support the work of the Scarborough Fire Station.
Also attending the ceremony were Chief Secretary of the Tobago House of Assembly (THA) Assemblyman Ancil Dennis; THA Secretary of Health, Wellness and Family Developmen, Tracy Davidson-Celestine; Member of Parliament for Tobago East  Ayana Webster-Roy and senior officials of the Urban Development Corporation of Trinidad and Tobago Limited (UDeCOTT).