Law Association Says PM Got Flawed Advice on CJ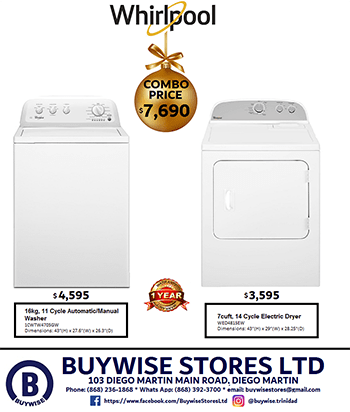 PORT-OF-SPAIN – The Law Association of Trinidad and Tobago (LATT) has written to Prime Minister Dr Keith Rowley pointing out flaws he received in advice not to investigate Chief Justice Ivor Archie for misconduct.
It also stated that it disagrees with the PM not taking any action against the Chief Justice and is seeking legal advice on whether it could file a judicial review proceedings of his decision.
In a letter dated July 28, 2019, LATT said it discussed the letter Rowley sent to it on July 22 saying that he will not make representation under Section 137 of the Constitution with relation to the Chief Justice. This was after he received a legal opinion from Queen's Counsel Howard Stevens.
LATT told Rowley it was incumbent on them "to draw to your attention certain methodological and analytical flaws in the advice given to you which we fear have led you into error."
It said a major concern was the allegation that the Chief Justice made recommendations "to the HDC for Housing on behalf of certain applicants and followed that up with lobbying of certain senior HDC officers and your good self."
Rowley has rejected calls by LATT to investigate the Chief Justice for at least two matters – that he wanted to persuade judges to change their State-provided security to a company in which his friend Dillian Johnson worked and that he requested state housing for three people by allegedly directly approaching the prime minister.
The letter signed by LATT member Patricia Dindyal on behalf of its president Douglas Mendes, SC, stated, "Mr Stevens was satisfied, and he so advised you, that there was evidence that the Hounourable Chief Justice did in fact make recommendations to the HDC. The Chief Justice admitted in his December 2018 press release that he had done so in 2015, and Mr Brent Lyons, the Managing Direcor of the HDC, told the Association's Committee that he has also recommended two persons in 2013."
LATT has also set up a special committee that looked into the matter and recommended that the prime minister investigate whether Section 137 could be invoked.
In the letter to the PM, LATT said it agreed with Stevens that there was a risk that a judge who nominates someone for state housing, however deserving, could "be perceived to be beholden to the executive, not least because the discretionary grant of housing in special cases/emergencies appears to depend on the recommendation of the Housing Minister."
It said that any recommendation made by the Chief Justice for housing "constitutes misbehavior and more so where he follows up that recommendation with active lobbying seeking favourable treatment for his preferred candidates."
LATT added, "Such conduct creates the dangerous perception that the Chief Justice may be beholden to the Executive to return the favour at some time."
It said that state housing was in limited supply and it was "unfair" for an applicant to be "leapfrogged" to the top of the line because he was acquainted with the Chief Justice.