Korea Gives Face Masks to Police
January 27, 2021

2 minutes read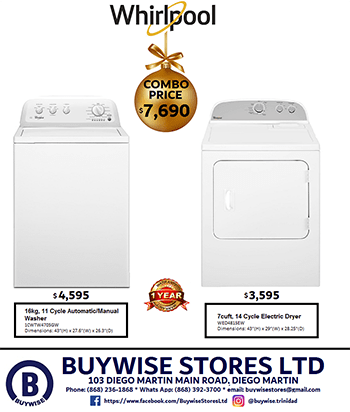 By Sue-Ann Wayow
THE Republic of Korea donates face masks to the Trinidad and Tobago Police Service (TTPS).
On Wednesday, Ambassador of the Republic of Korea, Moon-up Sung handed over the masks at a brief ceremony held at the Police Academy, Samaan Drive, St James.
Sung said, "It was an honour to donate the face masks, as part of the Personal Protective Equipment (PPE) to be used by TTPS during this pandemic. This donation is a symbol of the friendship between the people of the Republic of Korea and the people of Trinidad and Tobago, as both countries respond and collaborate to the global crisis."
He added, "It is my hope that the face masks will help all officers working on the frontline."
Deputy Commissioner of Police Beverly Lewis, accepted the masks on behalf of the Commissioner of Police Gary Griffith and the TTPS' Executive Team. She expressed gratitude for the timely donation of the masks which she said will greatly benefit the trainees and members of staff at the Police Academy. Also in attendance were Superintendent Andre Norton, Provost, Police Academy Dr Simon Alexis, Dean Faculty of Advance Law Enforcement Education and Training Nizam Ali and the Senior Researcher at the Korean Embassy Dr Kyungeun Park.