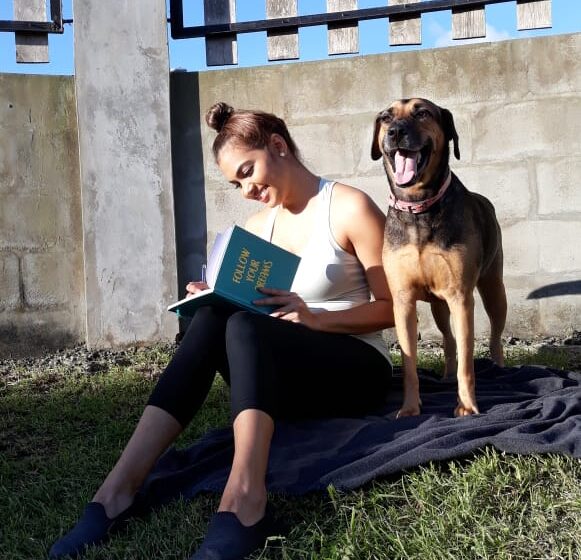 Enjoying time out of the house
Kimberly Farrah Singh Tells about Being in Home Isolation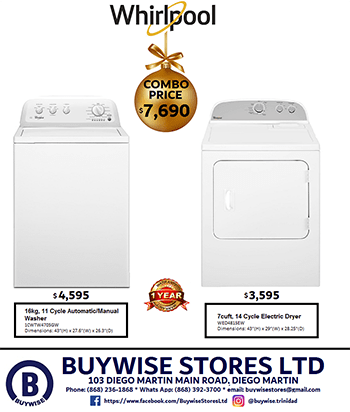 By Sue-Ann Wayow
FORMER Miss Trinidad and Tobago Kimberly Farrah Singh who has been in quarantine for 19 days after testing positive for Covid-19 will be extending her quarantine period as an added precautionary measure.
Singh, 26, a television host, was informed that she tested positive for the virus on August 25. She is an asymptomatic case and has never been administered any medication.  She is awaiting a call from medical officials with information confirming the end of her official quarantine period which she was told would be after 20 days.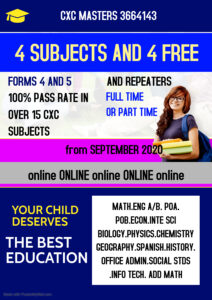 Singh, a former Miss Trinidad and Tobago, has been sharing her story on social media and spoke in more detail about her experience with AZPnews.com.
Singh came into contact with someone who was a primary contact of a Covid-19 patient who died and is recorded Trinidad and Tobago's 11th Covid-19 related death.
The individual who is Singh's co-worker failed to inform their employer of the situation and continued showing up for work.  It was only upon hearing of the passing of the patient, that Singh and her family members whom she also work with were made aware. They took the initiative to get tested at a public health facility near their home.  The workplace has since been shut down and all employees quarantined.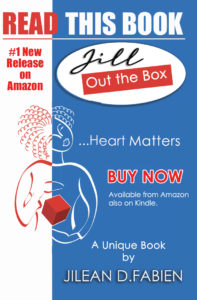 She got tested on August 16 along with three members of her family, her mother, sister and brother-in-law. She and her brother-in-law tested positive on August 25. Her mother and sister are still awaiting test results. They restarted a new quarantine period following the positive results of Singh and her brother-in-law.
Singh recalled how she felt upon being informed that she was working with a primary contact of a Covid-19 patient.
"We were all shocked. None of us could believe that a person could put the lives of others at risk since we all have heard countless times the recommendations made by the MOH (Ministry of Health) and the CMO (Chief Medical Officer) to those who are ill or live with some-one who is ill. "
She admitted being fearful about being tested.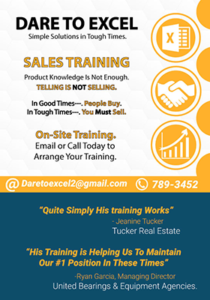 "When it came to testing, I must admit, I was scared. I had seen all these videos on social media showing how painful the tests can be.  I was the first one to get swabbed in my family. And yes, the test was uncomfortable and a bit painful but it was nothing like the videos on social media those seemed to be a bit exaggerated."
Quarantine was a bit easier because they all live at the same location but they had to depend on friends and family to deliver essential items and many friends had also entered quarantined periods because of contact with other positive Covid-19 patients.
Prior to finding out her test results, Singh said they all received daily calls from medical officials and upon given the positive results on the 25th , rushed to get ready to be in state quarantine.
And that was when the shock and anxiety really kicked in.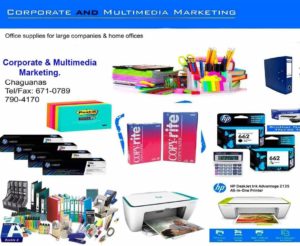 The day, she was supposed to enter into state quarantine along with her brother-in-law, the Ministry of Health changed the policy for Covid-19 patients in an effort to free bed space for patients in the state's care. It was announced that asymptomatic cases and less severe cases would be allowed to be allowed to be quarantined at home.
"We were relieved," she said.
This is how she gets around at home.
"We have shared spaces at home which make isolation not impossible but a matter of awareness. For example, the kitchen area, because we are confined to different spaces in the house, if I have to get something from the kitchen, I would probably WhatsApp everyone to let them know not to come outside. I would put my mask on and then proceed to the kitchen. Before I leave, I would wipe, wash or spray Lysol on it."
Being isolated gave Singh time to reflect.
She said, "It has given me time to reflect on many aspects of my life. I have added new skills to my list and I take the time to appreciate nature. Every day I schedule a time to go outside and take some fresh air, it has helped me in keeping sane. However, I must admit, when I read on all that's happening outside my gate, I often times feel  as though there is high safety being behind these four walls. I was never one to be out a lot since March when the Covid-19 reached our shores, it was more home to work, with few stops  to essential spaces such as the pharmacy, gas station and grocery. So the transition from being able to leave home to being confined to the house wasn't one  that was extremely tough."
Since sharing her experience on social media, Singh said her inbox was flooded with messages from persons who were scared to do testing as well as from those who are still in quarantine.
She said, "I am happy that I shared my experience with others."