Minister of Energy and Energy Industries Franklin Khan. Photo/T&T Parliament
Khan: T&T Energy at Mercy of Global Market
January 27, 2021

6 minutes read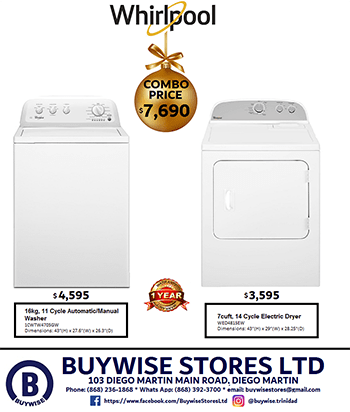 By Sue-Ann Wayow
THE energy industry, Trinidad and Tobago's main income earner, remains at the mercy of the global market especially the downstream sector.
Minister of Energy and Energy Industries Franklin Khan at the virtual launch of the Energy Conference 2021 on Tuesday said  it has become impossible to manage some of the older plants in the downstream sector and delayed projects in 2020 will resume in 2021 in the upstream sector.
Referring to the Roadmap to Recovery established by Prime Minister Dr Keith Rowley last April, Khan said paramount among the initiatives identified by this committee was the maintenance of the exploration and development schedule of major upstream projects.
The ministry continued to work with major international oil companies (IOCs) such as BP, Shell, BHP and EOG to identifying ways in which the sector could be effectively maintained in the midst of the pandemic Khan said.
He said, "We have been working with the upstream companies to understand the challenges that they are facing and the part that Government can play to minimise the delays in start-up of projects.
"The implementation of several projects was unavoidably delayed by the disruption of global supply chains and the implementation of strict Covid-19 protocols. However, the upstream companies have used the lost time to recalibrate and rework their schedules. As a result, the delayed projects are due to come onstream in the latter part of 2021 and onwards."
The projects include:  Production from Touchstone's Ortoire Block, namely the Coho and Cascadura wells, in Quarter Three of  2021;  BHP's Ruby and Delaware projects in Quarter Four 2021, Shell's Barracuda and Colibri in the fourth quarter of  2021 and into 2022, adding a combined total of about 450mmscfd at peak production;  EOG's Osprey East in 2022, and  BP's Cassia-C and Matapal projects in 2022, adding incremental production increases of up to 300mmscfd, and peak production of 300mmscfd respectively Khan said.
He added, "We are working with Shell to mobilise production from the Manatee Field, which was successfully delinked from Loran on the Venezuelan side, as early as 2025. Production from this field could range from 300mmscfd to as high as 750mmscfd."
Based on the relatively positive outlook for gas production in the next three to five years, Khan said Government has taken the strategic decision to perform critical maintenance on Train 1 to ensure that the train was operable and ready to go when more gas becomes available.
While the downstream industry continues to play a major part of development in Trinidad and Tobago, it operated in a highly elastic global environment where prices were dictated primarily by demand, the Minister said.
He said, "The Government has no control over the global demand for commodities such as methanol and ammonia. We are at the mercy of the market. Global ammonia trade, for example, fell by an estimated 800,000-900,000 MT in  2020, according to Argus Analytics, which also noted that global ammonia demand, particularly for industrial use, fell in line with Covid-19 lockdowns and containment measures.
"The issues within the petrochemical sector, I must admit, are not solely due to Covid-19, but have certainly been exacerbated by the reduction in demand resulting from global lockdowns. In a low price environment, it is only reasonable to expect that companies would do what is in their best interest and reorganise their portfolios to cut costs, operate more efficiently, and support global prices for the commodities that they produce. This reorganisation of portfolios has come at a cost to Trinidad and Tobago. In this new environment, some of these old, inefficient plants cannot survive. This is the reality of operating mature plants in a low price environment."
However, the situation was not unique to Trinidad and Tobago as Russia and Egypt also faced problems.
He said according to an assessment by Argus Media, Trinidad's production costs were still relatively low with ammonia being  the second lowest in production cost, second only to the United States, who was now the main competitor. With respect to commodity prices and global economic growth, Argus Media's medium-term outlook for the ammonia industry was stable, with prices forecasted to remain firm, projecting that ammonia prices will range between US$255 per metric tonne to US$275 per metric tonne in 2021, Khan said.
Giving previous prices of ammonia and methanol, Khan said in 2020, the US Gulf Methanol FOB price fell below US$200/MT which has  since recovered somewhat, as a result of reduced global supply. In December 2020, the FOB US Gulf Coast methanol price stood at US$385/MT.
For methanol, S&P Global Platts expects that prices in the first half of 2021 will trade above US$400 per metric tonne due to tightness in supply. However, in the second half of the year, production capacity was expected to increase, bringing prices down to just below US$350 per metric tonne by the end of the year, he said.
He said  Government will continue to  do everything  to strengthen the natural gas value chain.
In order to better understand the relationships between the sectors, the services of UK consultants, the Gas Strategies team were enlisted, to critically examine and  recalibrate the natural gas value chain Khan stated. The  team has been engaged in consultations with stakeholders the results of which will be used in fulfilling their mandate of developing a 2030 Natural Gas Master Plan, which entails a medium to long-term strategy for the sustainability of the natural gas industry of Trinidad and Tobago.
Next week, the issue of renewable energy and energy efficiency will be dealt with  natural gas being a transitional fuel for Trinidad and Tobago.
Referring to the oil discoveries in Guyana and Suriname, Khan said he will be having his first official meeting with Minister of Natural Resources of Guyana Vickram Bharrat on Wednesday to discuss the role that Trinidad and Tobago can play in collaboration with the Guyanese government, as defined in the Memorandum of Understanding on Energy Sector Cooperation that was signed in September 2018 by Dr Rowley, and then President of Guyana, Brigadier David Granger.