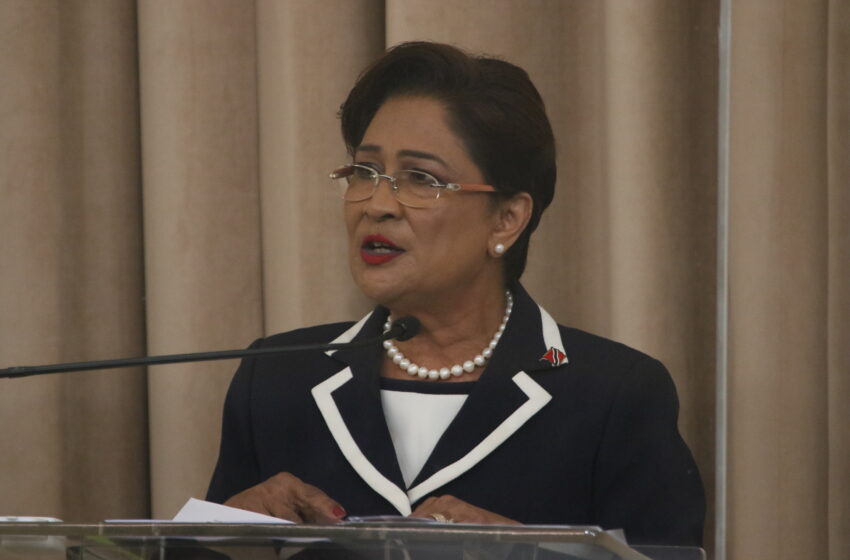 Opposition Leader Kamla Persad-Bissessar. Photo/TT Parliament
Kamla: Are Some Banks in T&T on the Verge of Financial Crisis?
November 17, 2020

6 minutes read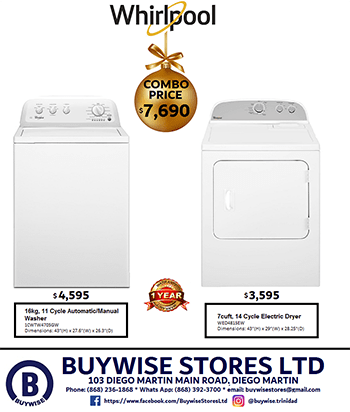 By Sue-Ann Wayow
OPPOSITION Leader Kamla Persad-Bissessar is again calling on the Government to state the truth concerning the country's major financial institutions.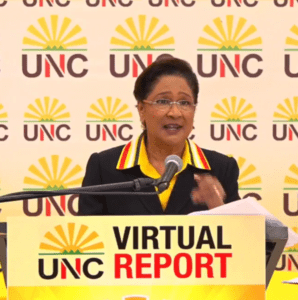 Persad-Bissessar speaking during a United National Congress (UNC) virtual meeting on Monday night shared information  publicly using the Deposit Insurance Corporation (DIC) annual report, dated October 29, 2020 that covered the period March 31, 2019 to March 31, 2020. It was completed in July and published in August.
Without specifying any institution, she claimed that some banks were on the verges of a financial crisis even before Covid-19 and listed several questions she would like the government to give updated answers especially given the country's economic status during the Covid-19 pandemic.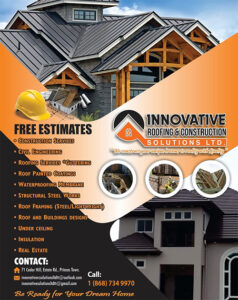 Persad-Bissessar, last week was heavily criticised for the manner in which she spoke about the Guaracara refinery issue  which she later said was neither denied nor confirmed by Prime Minister Dr Keith Rowley.
She began her statements on the banking sector by saying, "Tonight, I am not going to be reckless by revealing any particular institution but I think it is my duty to call on the government as I did to tell us what are you doing about the risks in the banking sector."
Persad-Bissessar said, "The DIC was established to insure deposits with banks and other financial institutions. The DIC receive regular premiums from institutions as a means of creating a fund in the event of any need to payout should there be a run on the financial institutions including banks."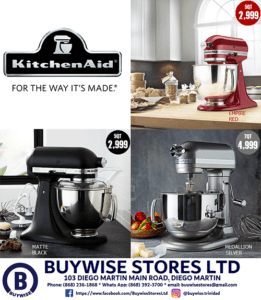 This report was designed to determine the probability of default of institutions so that the DIC could determine the probability of a call on DIC to inject funds in distressed institutions that would not be able to pay withdrawals, she said.
The DIC established by the Central Bank and Financial Institutions (Non-Banking) (Amendment) Act, 1986, plays a critical role in contributing to the continued stability of Trinidad and Tobago's financial system as a whole with its main function being   to manage a fund to provide insurance protection for depositors against the potential loss of their deposits should a member financial institution fail, the DIC website states.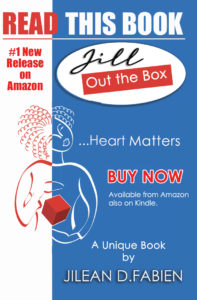 Persad-Bissessar said, "Deposits in the system is in excess of $100 billion. The assets of the DIC are approximately $3.5 billion.  The majority of DIC assets comprises of government securities. In the event of a systemic run on the banks, the DIC will be in difficulty to pay. The effects of Covid-19 were not in full effect and therefore the situation among the financial institutions is not optimistic because it will be worse. Certain banks, I saw are reporting very large losses in their profits and returns."
Listing the catergories the financial institutions were placed in,  Persad-Bissessar said they were "watch list which was for institutions with a very high risk of default, high risk, moderate, medium risk of default and low, low risk of default risk."
She said, "A major problem with the above ranking, is that it did not translate the description into actual probabilities."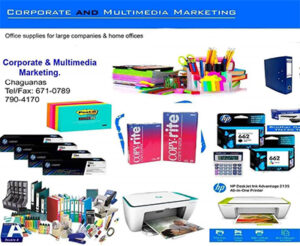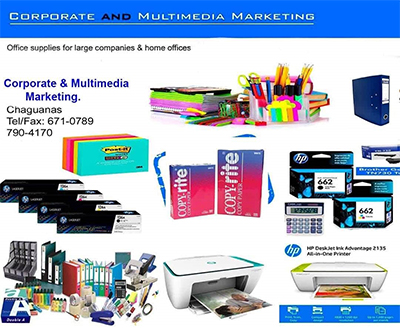 With the exception of the Bank of Baroda, out of 24 financial institutions, Persad-Bissessar said, "A small bank was rated high to watch list, one large bank was rated moderate to high watch list, two banks were rated moderate, two banks were rated low to moderate, one was rated low."
She continued, "The report only considered the high to watch listed category as a concern to them and on page 10 of the report they calculated the risk to be $577 million. They further went on to say that their short term investments of $ 1.5 billion are more than adequate to meet any protection needs."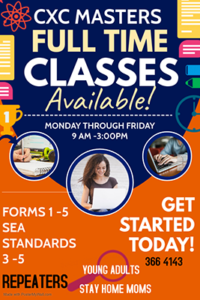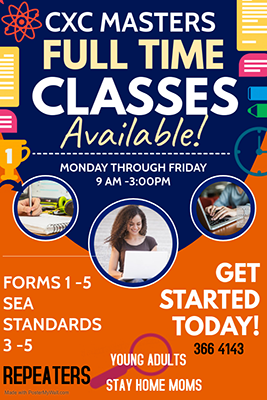 Persad-Bissessar said, "The major concerns are these and I ask  them as questions. Was there a report that was done after this one? This one goes up to the 31st of March, pre-Covid. Has any report been done thereafter to let us know what is the situation? If not, why not given the impact of Covid on the banking sector since then? What  if the large bank then rated moderate to high, has slipped to high to watch list? What would be the exposure to the DIC? Would the DIC have enough assets to satisfy depositors? What is the Central Bank and the government doing about this potential systemic risk?"