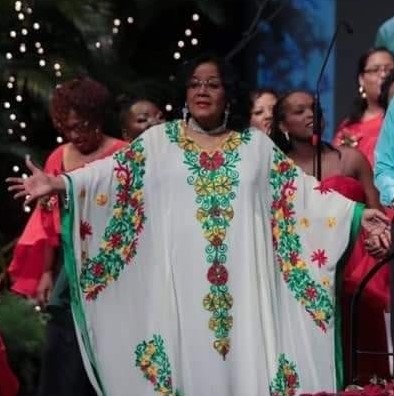 Joy Caesar. Photo: Facebook
Joy Caesar of the Southernaires Choir Passes Away
October 10, 2020
0

2 minutes read
By Prior Beharry
THE musical director of the Southernaires choir Joy Caesar has passed away.
She died on Saturday morning at a nursing home in San Fernando after ailing for a few months.
Caesar was a head of Public Affairs at Citibank and a recipient of the Chaconia Gold Medal in 2003 for her outstanding service to Trinidad and Tobago in the sphere of music and community service.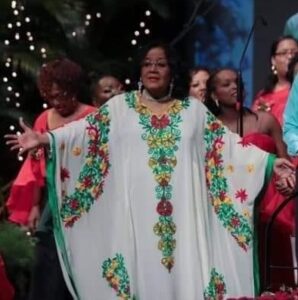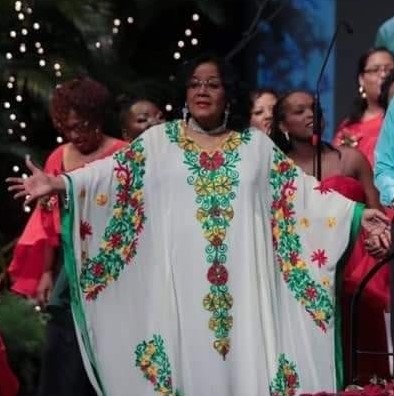 She was also a survivor of breast cancer.
In paying tribute, Minister of Tourism, Culture and the Arts Randall Mitchell said Caesar was "one of the southland's most revered cultural icons."
He said, "Joy Caesar made her mark on Trinidad and Tobago's musical landscape as Musical Director and Conductor of the Southernaires Choir of San Fernando for over twenty years.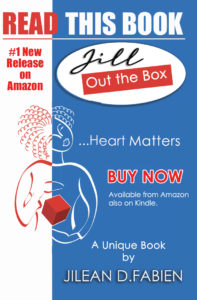 "Ms. Caesar's direction to the sweet voices of this group saw them perform for regional and international audiences and visiting dignitaries such as Her Majesty Queen Elizabeth the Second and Archbishop Desmond Tutu."
Mitchell added, "Ms. Caesar also played a role in developing the cultural sector and made significant contributions to the fraternity as a member of various community and cultural boards."
He noted that another southern icon in the arts passed away this week – Dennis "Sprangalang" Hall.
Other prominent southerners in the arts passing away this year were dance pioneer Joyce Kirton and playwright Tony Hall, the brother of Sprangalang.