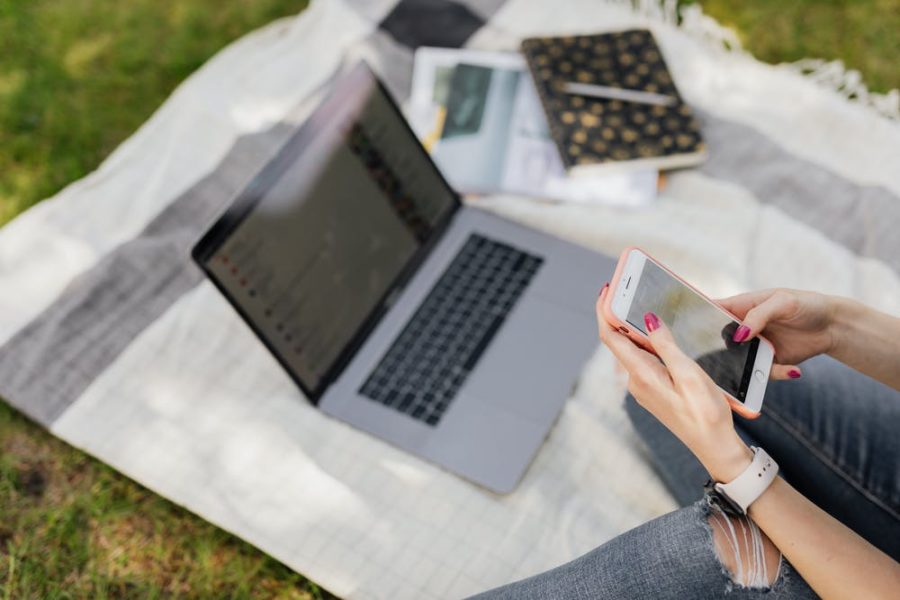 Imbert: No Taxes on Laptops, Tablets, Computers
September 5, 2020

5 minutes read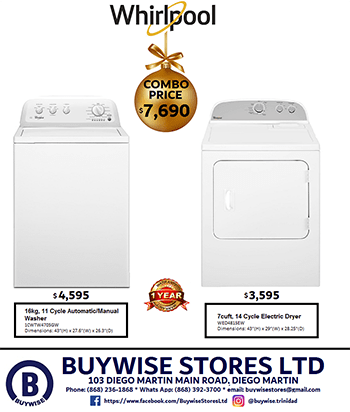 By Sue-Ann Wayow
TAXES on laptops, notebooks and tablets have been removed.
This was announced Finance Minister Colm Imbert on Saturday.
Imbert posted on his Twitter account, "Yesterday based on a submission from the Ministry of Finance, in keeping with the commitment given in our PNM  2020 General Election Manifesto, Cabinet agreed to remove all taxes on laptops computers, notebook computers and tablet computers. This measure takes effect immediately."
Imbert in another post stated, "Taxes are earmarked to be removed on the other devices  mentioned on page 35 of our manifesto such as mobile and digital equipment, cell phones, software and accessories in the Finance Act  of 2020 after the completion of the Budget Debate in and around December, 2020.
The move comes shortly after business groups requested of the government to cut the taxes in an effort to aid in assisting children in need of such devices.
Education Minister Dr Nyan Gadsby-Dolly had called on members of the public to donate devices and business owners asked for taxes to be removed so it can become more affordable.
Members of the business community told AZPnews.com they were pleased about the decision.
Vivek Charran, president of the San Juan Business Association, said the announcement was a step in the right direction.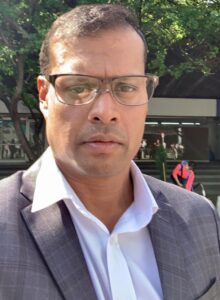 He said nationally there have been a decrease in profits by most businesses not deemed essential and any tax break would assist.
"Everybody has been hit by Covid-19 and we are all willing to help and any additional assistance we could get from the government, that would be appreciated," he said.
Charran said, "There is going to be a demand for laptops, computers, any sort of electronic device at least for the next three months. This is a competitive period for retailers and I don't think that there will be any price gouging as a result. Right now, persons will be focusing on getting computers to use in the shortest possible time and the best thing to do would be to purchase locally. We have many retailers with such devices. Logistically, it would be faster to purchase locally than to bring in a device from abroad because at the moment, goods are taking longer than usual to be cleared at the airport."
Vishnu Charran, head of the Chaguanas Chamber of Industry and Commerce (CCIC), said government will be losing a lot of money in revenue but the decision was made for the greater good of  the country.
He said, "This is great and exciting news. We know that the government will be losing a lot of money in revenue by cutting the taxes but it is for the benefit of all and it shows the concern from the government for our citizens."
He said it will be extremely helpful to parents especially those who have more than one child in the education system.
Vishnu Charran added that businesses will also now be able to invest more in upgrading technology for their operations given that  the world was becoming more reliant on digital devices.
"Price is a deterrent in purchasing better technology with faster speed etcetera. Now it will be less costly to purchase so businesses can become more efficient in their operations," he said.
Rampersad Sieuraj, president of the Penal/Debe Chamber of Commerce, said out of some 90,000 residents of the Penal/Debe district, at least 25 per cent were without internet access or possession of such devices.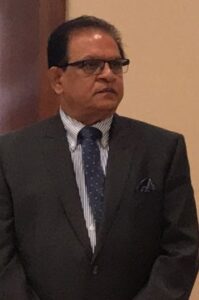 Sieuraj said, "We are  pleased that this was done because it is now a necessity for children to have these devices to aid in the learning process especially for Penal/Debe where we have several rural areas. One of the things we are also working towards is to have wifi connection to some of those areas as an additional move to assist children."
And former president of the Couva/Pt Lisas Chamber of Commerce Liaquat Ali said the move was a welcomed one which should have been done long before.
Ali said, "This is a good move especially for the education sector because, now children need these things and there are many who cannot afford it. Many people have lost their jobs and anything that could be done to assist should be done."
He added some businesses may take advantage of the tax break but hoped that the cheaper price would trickle down to the consumer.
He also asked that commercial banks join in the donation drive of the devices.