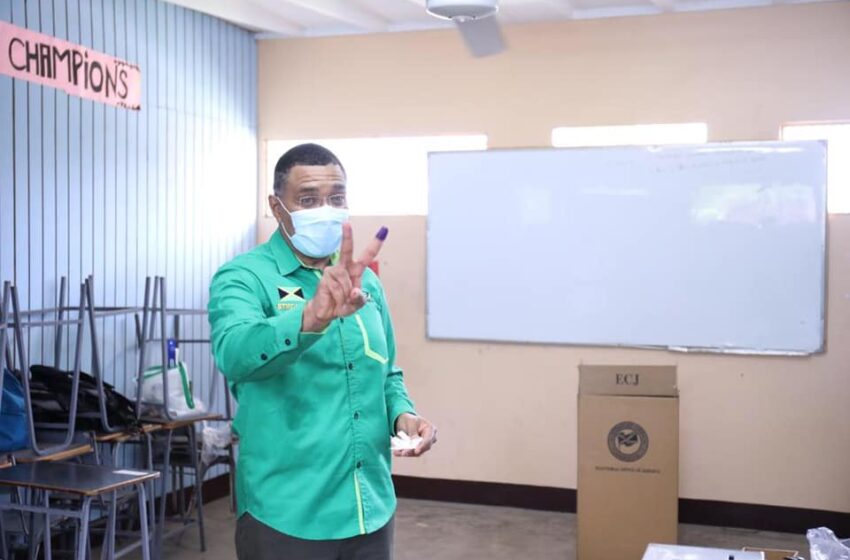 Andrew Holness. Photo: Facebook
Holness: Power is a Test of Character
September 14, 2020
23

4 minutes read
POWER is a test of character.
This was the statement made by Jamaica Prime Minister Andrew Holness after his new cabinet was sworn in on Sunday.
The swearing-in ceremony took place at King's House on Sunday under strict Covid-19 protocols and was streamed live on social media.
Holness released the names of his Cabinet members last Friday.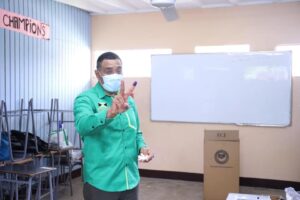 In his brief remarks, Holness said, "If you want to test a man's character or a woman's character, give them power."
He said there was a raging debate about the Cabinet and the people who are appointed and it was not an easy task to make the appointments especially since the Government won the recent election by a large majority and the population would have a high expectation of the incoming ministers.
Stating that he has a great appetite for public opinion, the majority of the population may have the assumption that selected ministers needed to be experts in the ministry  they were called upon to lead. However, due to Jamaica's constitution and the selection process of ministers, that was not always possible.
He said, "Ministers in our system are therefore not expected to be subject experts. The public however, does have a view that the prime minister should as far as possible select persons who display great competence in the subject area of their appointment. The challenge of course is that the people who are elected are not always subject experts."
Holness said the ministers were all expected to serve the people fearlessly without compromise regardless of their qualifications and the characters of  the ministers will be now tested given that they have reigns of powers.
"We are at a turning point, something new and powerful and good can happen in our county. But it depends on what we choose to do before the electorate chooses to do what they must," the Prime Minister said.
The State ministers are expected to be sworn in on Monday.
Following is the list of the ministers published by the Jamaica Gleaner.
Andrew Holness – Prime Minister, Minister of Defence, Economic Growth and Job Creation
2. Dr Horace Chang – Deputy Prime Minister, National Security
3. Dr Nigel Clarke – Finance and Public Service
4. Senator Kamina Johnson Smith – Foreign Affairs and Foreign Trade
5. Dr Christopher Tufton – Health and Wellness
6. Desmond McKenzie – Local Government and Rural Development
7. Olivia Grange – Culture, Gender, Entertainment and Sport
8. Edmund Bartlett – Tourism
9. Robert Montague – Transport and Mining
10. Fayval Williams – Education, Youth and Information
11. Delroy Chuck – Justice
12. Daryl Vaz – Energy, Science and Technology
13. Karl Samuda – Labour and Social Security
14. Floyd Green – Agriculture and Fisheries
15. Audley Shaw – Industry, Investment and Commerce
16. Pearnel Charles Jr – Housing, Urban Renewal, Environment and Climate Change
17. Matthew Samuda – Senator and Minister without portfolio in the Ministry of National Security
18. Everald Warmington – Minister without portfolio in the Ministry of Economic Growth and Job Creation
19. Aubyn Hill –  Minister without portfolio in the Ministry of Economic Growth and Job Creation
State Ministers
1. Marsha Smith – Finance and the Public Service
2. Leslie Campbell – Minister of Foreign Affairs and Foreign Trade
3. Juliet Cuthbert –  Flynn – Health and Wellness
4. Homer Davis – Local Government and Rural Development
5. Alando Terrelonge – Culture, Gender, Entertainment and Sport
6. J.C Hutchinson – Transport and Mining
7. Robert Morgan – Education, Youth and Information
8. Zavia Mayne – Labour and Social Security
9. Dr Norman Dunn – Industry, Investment and Commerce