Hollis Reservoir Still Low
September 18, 2019

2 minutes read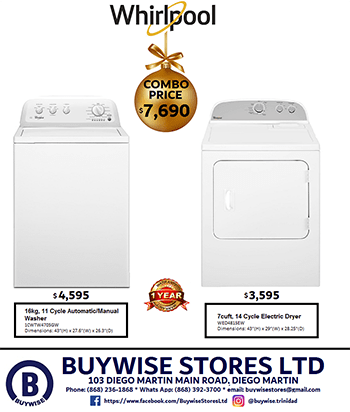 CHIEF Executive Officer of WASA Alan Poon King says the water level at the Hollis Reservoir is still low.
He made a visit to the reservoir on Wednesday and said the water level was unusual for this time to year.
The reservoir has a capacity of one billion gallons but now stands at 300 million gallons, he said.
He said while WASA was responsible for distributing water, there were costs attached and called on customers to pay their bills and to conserve water.
The CEO said customers had two billing periods before they were disconnected.
Poon King said WASA does not want to disconnect customers but encourage them to pay.
And the authority is advising customers served by the Caroni Water Treatment Plant that there will be a shutdown of the facility from 10 p.m. on Wednesday September 18, 2019 to 2 a.m. on Thursday September 19, 2019.
This is in order to carryout emergency repair works at the Plant.
Areas to be affected include North, Central and Southwest Trinidad.
The authority stated, "Customers are further advised that it may take up to 24 hours for the scheduled pipe borne water service to normalize to some affected areas, following resumption of full operations at the Plant.
"For further information or assistance please contact WASA's Customer Call Centre toll free at 800 4420/26."