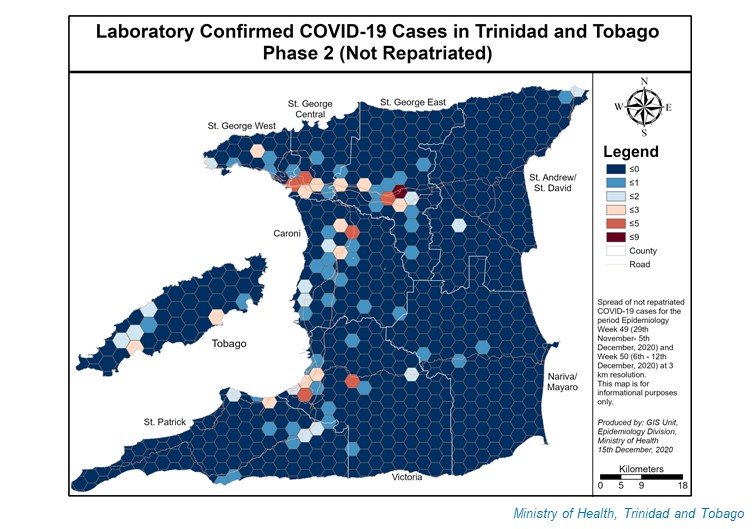 Health Ministry: Social Distance at Home Too
December 16, 2020
0

5 minutes read
By Sue-Ann Wayow
THERE is an increase in persons contracting Covid-19 from clusters in families and the Ministry of Health is advising to practice social distancing even within the home.
During the Ministry of Health's virtual media conference on Wednesday, ministry officials again urged citizens to try as much as possible refrain from family visits during the Christmas season and only venture out if necessary.

Citizens were also reminded of the Covid-19 protocols to follow.
Giving statistics that did not include the prison clusters, Geographic Information Systems Manager, Epidemiology Division Roshan Seeramsingh said for the period November 15 to November 28, 59 cases out of 149 were spread by people living at the same addresses.
For the month of November, the Ministry of Health recorded  13 persons within one cluster and 25 cases from another, the highest number from a single cluster he added. The majority of the clusters were found along the east-west corridor with a few  in Central and South Trinidad.

Seeramsingh said the statistics given indicated that there should be additional concern  for families especially in households where there are elderly people.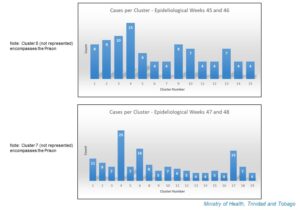 At least 30 clusters were discovered for November with 14 being recorded for the first two weeks. Out of those clusters, 92 persons were affected. For the second two weeks, 18  clusters were recorded.

National Coordinator for Covid-19 Dr Michelle Trotman who spoke about the key role played by the Caura Hospital stressed the need to practise basic Covid-19 protocols which she called SDM (sanitise, distance, mask wearing over nose and mouth).
She said, "For this Christmas, we are imploring that you continue with your own family  and even within your own family,  to demonstrate some level of distancing and isolation. It has to happen. because we go out every day. We come back in every day. We would have exposed ourselves even though we have been wearing our masks."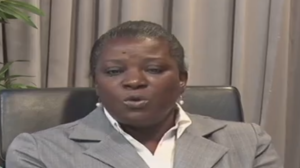 At the end of the press conference, a video was shown of  family members who attended a birthday party, resulting in severe Covid-19 cases.
Trotman reiterated guidelines for persons returning home from outside.
She said, "When you return home, try not to touch anything or anyone where possible. Leave your bag, your wallet, your keys etcetera in a box or in a safe place at the entrance of your home. Take off your shoes. Remove your mask carefully. If it is one that is reusable, you can put it where it can be washed, if not, dispose of the ones we should be disposing off. Wash your hands. Wipe your mobile phone and your glasses using alcohol-based wipes."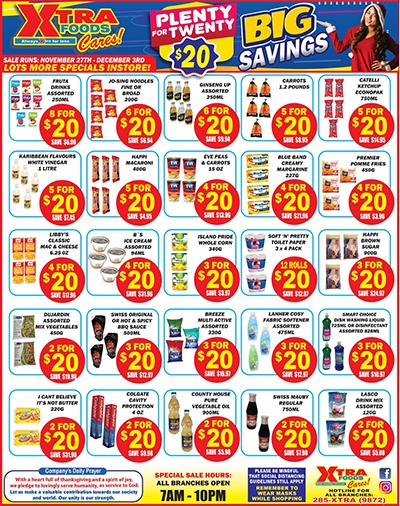 And clean surfaces such as doorknobs and packages upon entering, Trotman said.
Principal Medical officer, Institutions Dr Maryam Abdool-Richards mentioned that the Ministry was doing its best to repatriate citizens working alongside the Ministry of National Security. She said on Tuesday evening, 132 persons were expected back to Trinidad on a flight out of  New York and on December 18 and December 19, there were two flights leaving Barbados and Miami, Florida respectively repatriating approximately the same number of persons per flight.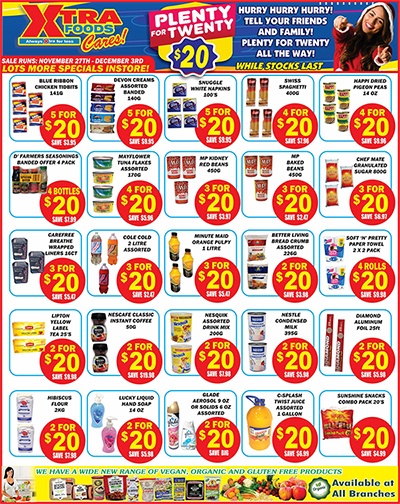 She also spoke about Covid-19 vaccines and home testing kits adding that the Ministry has not yet approved use of any.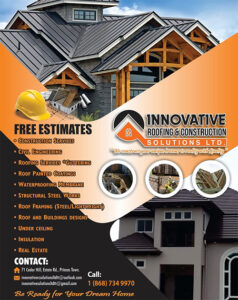 Wednesday's virtual media conference was the last such conference for 2020 and the Ministry of Health wished  the public a safe Christmas season.