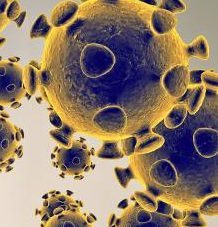 Guyana Slams False Reports of Covid-19
February 16, 2020
25

2 minutes read
GUYANA – THERE are no cases of the Covid-19 virus, formerly known as the novel coronavirus, in Guyana despite reports on social media.
A false report was posted on social media sites on Saturday, but in a release the Georgetown Public Hospital Corporation (GPHC) stated, "No person has been treated at the facility for the virus nor has anyone been transferred from the GPHC with the coronavirus"
Minister of Public Health Volda said, "We have no suspected cases of the Coronavirus in Guyana."
The ministry has also warned citizens not to fall victims of questionable and unverified information concerning the virus and that citizens should contact the Ministry of Health at 226-1224, 226-7457 and 223-7139/9.
The ministry has also lodge a compliant with the Police Commissioner of Police Leslie James about "malicious" and "false" reports on social media.
Although Guyana has remained free of the virus Minister Lawrence has stated that several measures have been put into place to maintain vigilance and monitoring of the virus.
The Maritime Administration department (MARAD) has also enforced measures where international vessels at Port of Georgetown are required to provide a crew list and their nationality.
Ship crew with any symptoms of the virus are also required to inform the master of the ship immediately.
Also vessels that fail to adhere the rules can be denied from entering the country`s water.