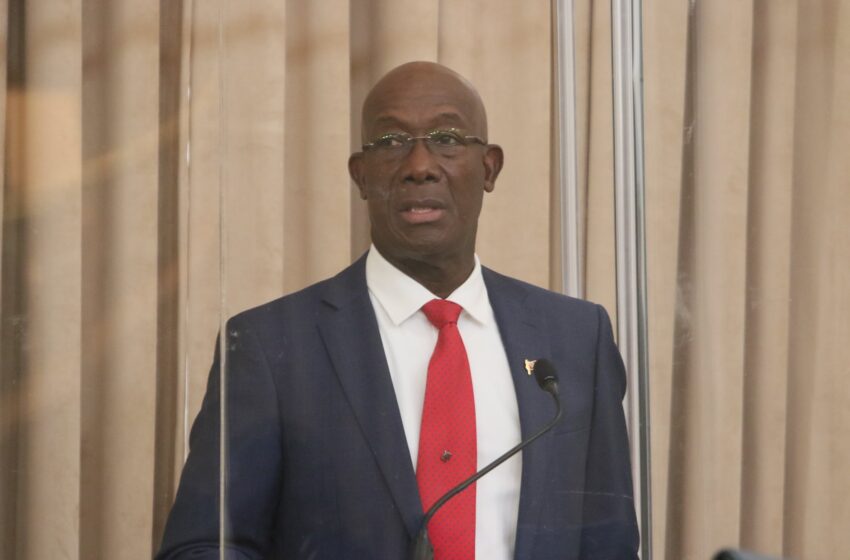 Dr Keith Rowley. Photo/T&T Parliament
Government Goes to Parliament to Break THA Deadlock
February 3, 2021
2

2 minutes read
THE Government will go to the Parliament to break the six-six deadlock in the Tobago House of Assembly elections.
Prime Minister Dr Keith Rowley said on Wednesday that Attorney General Faris Al-Rawi will be making recommendations about amendments to the THA Act.
He was speaking at a press conference at the Diplomatic Centre in St Ann's.
Dr Rowley said, "I'm advised that a draft amendment could be before the Cabinet within a matter of days.
"The Cabinet will look at the two amendments – one is an amendment to break the deadlock, give an authority so that in the instance of a deadlock, as exists now, how that deadlock can be broken, put that authority in somebody's hand to break that deadlock.
"There's going to be an amendment to change the number of seats. Thankfully that issue had already been dealt with in Tobago."
He said that there was a bill dealing with Tobago's self-governance that suggested that the number of seats in the assembly increases from 12 to 15.
Dr Rowley said, "Once the Parliament agrees to put into law such amendments, then that will now authorise the Election and Boundaries Commission to treat with Tobago in a seat arrangement that is different to what it is now."