The Carapichaima West Secondary School, at left, and the new school under construction at right
Carapichaima West School Not Fit to Open Monday – PTA
February 4, 2021

3 minutes read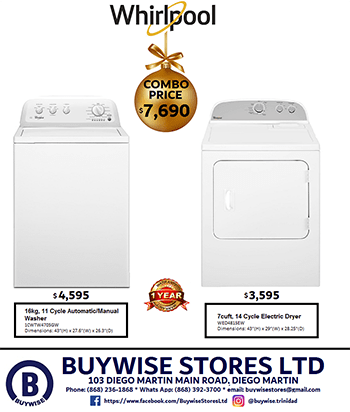 By Prior Beharry
THE Carapichaima West Secondary School is in a deplorable state and not fit for occupation when schools partially open on Monday.
This according to president of the Parent Teacher Association Michelle Omar-Leiba in a press release on Thursday.
She said, "The existing school is now 41 years old and for the past 15 years, a 'new' school that was constructed under a former PNM Government which is somewhere around 80% complete and has not had any works resumed in the past 6 years under this present PNM Government.
"The existing school has been unused for just about one year now; there is mold and mildew everywhere, exposed steel beams and other safety issues in areas where students congregate, classrooms with ceiling problems and other OSH nightmares.
"Yet, as of Monday February 8, 2021, we the parents of students at Carapichaima West Secondary are being asked to entrust our children's safety to such an environment."
Omar-Leiba said while consultations were held with many stakeholders there were none with the PTA.
She said she has written to Minister of Education Nyan Gadbys-Dolly and received only a superficial response.
Omar-Leiba made a plea to Prime Minister Dr Keith Rowley and Gadbsy-Dolly to get the new school completed in the shortest possible time.

Forms four, five and six students return to school on Monday to complete school based assessments and laboratory work in preparation for exams.
Schools have been closed since March last year due to the Covid-19 pandemic.