Gosine: St Joseph Still Looking for Vasant
December 1, 2020
1

2 minutes read
THE candidate for North East Regional Representative in upcoming UNC elections says Vasant Bharath was not seen in the St Joseph constituency during the last general election.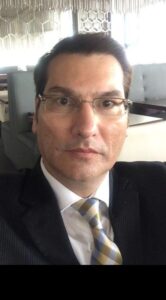 "Vasant Bharath, we haven't seen him in that constituency up to now. We still looking for him," said Neil Gosine
He added, "He never came out to assist. We heard he went to other areas, like Moruga making pineapple chow."
Gosine is on the Star team of current political leader Kamla Persad-Bissessar who is being challenged by Bharath.
Gosine was campaign manager for Ahloy Hunt, the unsuccessful candidate for the UNC in the 2020 general elections.
Speaking during a political meeting on Sunday, Gosine said Hunt only lost by about 800 votes.
Bharath lost the St Joseph seat in the 2015 general elections.
Gosine said if Bharath had assisted with Hunt's campaign maybe it would have made a difference and made St Joseph the 20th UNC seat in 2020 general elections. The UNC currently has 19 seats in the Parliament compared to the PNM's 22.


He said St Joseph had high hills and deep valleys and Vasant did not touch any of these as he was nowhere to be seen.
UNC's internal elections is on December 6.