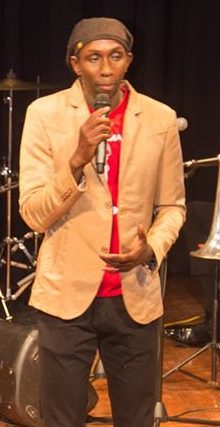 Brian London. Photo credit: Facebook
Extempo Monarch: Brian London Good Again
February 20, 2020
110

3 minutes read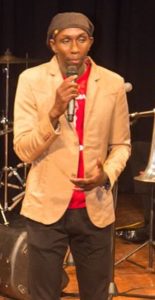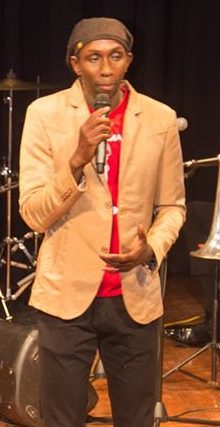 FOR the second year in a row, Brian London is the Extempo king.
He amassed 347 points to beat Winston "Gyspy" Peters in the finals of an extempo war at the Grand Stand of the Queen's Park Savannah in Port-of-Spain on Wednesday night. Gypsy got 331 points.
In the Trinbago Unified Calypsonians Organization (TUCO) event, the other competitors were Myron "Myron B" Bruce, Joseph "Lingo" La Placeliere, Phillip "Black Sage" Murray, Lady Synthax, Hezekiah Joseph and Rohan "Fireball" Richards.
London's selection in the first round was "When They Win, the Judges Know Everything", which he sang to the Mary-Ann Melody. The majority of artists stuck with the popular Sans Humanite rhythm.
Topics included "The Party Boat Leaking", "Spanish Women Taking Over Town", and others as the building of a Carnival stage in the sea and the inability to make love on a hungry belly.
Eventually, the competition was narrowed down to four – London, Gypsy, Lingo Black Sage.
Gypsy and London then battled it out in a freestyle that positioned London for the win.
The crowd was also entertained by comedian Tommy Joseph who also received a lifetime achievement award from TUCO.
Guest performances included Kid Kallaloo, Pink Panther, Ninja, Lord Nelson and Funny, who sang about things from hygiene to spouses, accompanied by the Kaiso Kaiso Band.