Dr Roshan Parasram
Dr Parasram Gets ORTT: See Full List of 2022 National Awards
By Prior Beharry
THE man who led the country through the Covid-19 pandemic Chief Medical Officer Dr Roshan Parasram, 44, and banker Professor Sterling Frost are the two recipients of Trinidad and Tobago highest award – the Order of the Republic of Trinidad and Tobago – for 2022.
They will be presented along with other awardees at a gala ceremony at the National Academy for the Performing Arts (NAPA) on Saturday afternoon. The awards return to full length after two years of the pandemic. Trinidad and Tobago celebrates 46 years as a Republic.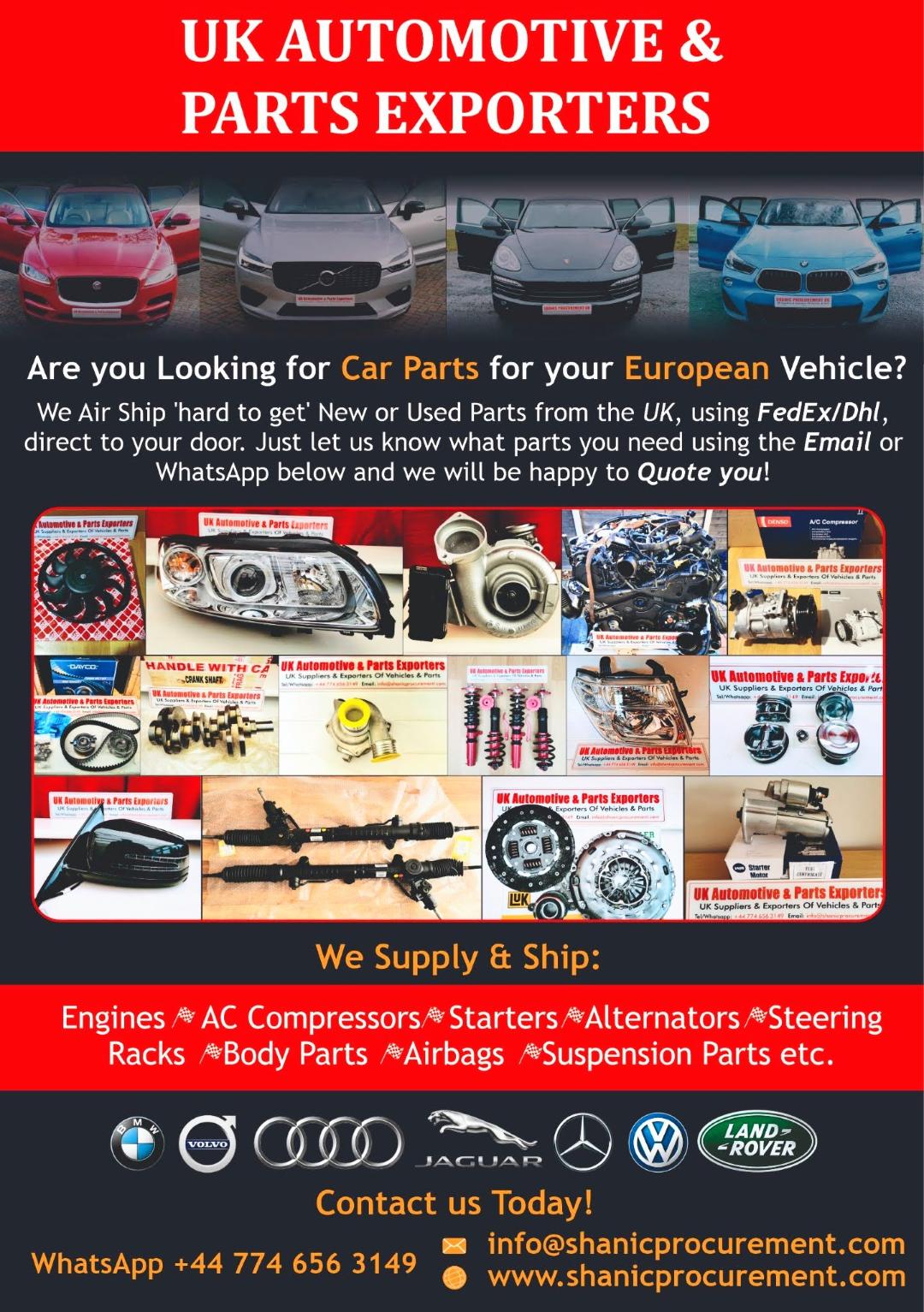 Other members of the Ministry of Health team that were at the Covid-19 virtual media conference and helped with the implementation of policy – Technical Director Epidemiology Division Dr Avery Hinds, Dr Michelle Trotman, Principal Medical Officer, Institutions, Dr Maryam Abdool-Richards and Professor of Molecular Genetics and Virology Christine Carrington – will receive the Chaconia Medal (Gold).
The awardees include AZP News columnist and UWI lecturer Dr Jerome Tellucksingh will get the Humming Bird (Gold) along with the longest serving local government councillor Terry Rondon. The latter is among PNM politicians to receive awards including Jarrette Narine and Marilyn Gordon.
Calypsonians Sedley "Penguin" Joseph (posthumously), Neil "Iwer" George, Mark "Contender" John, Machel Montano and Joseph La Placelière (Mighty Lingo) are also on the list.
So too is former cricket umpire Anthony Lalacksingh who will get the Humming Bird Medal (Silver).
Evans Hinds, student Gregg Mannette and boat engineer Otis Morris (posthumously) will get the Hummingbird Medal (Bronze) for gallantry for saving the lives of persons.
See full list below as provided by President's House:
Order of the Republic of T&T
Dr Roshan Parsram served his country with distinction during the uncertainty and disruption of the Covid-19 pandemic. As Chief Medical Officer, he stewarded the nation through highs and lows, his unflappable demeanour and professional approach providing much needed calm amidst the Covid-19 storm. He quickly became a household name as he tirelessly provided updates and critical information, engaging the media and public daily. He has brought his profession to new heights and given unwavering, distinguished and outstanding service to Trinidad and Tobago.
Professor Sterling Frost is a leading expert in the field of banking and finance with decades of experience managing and strategizing for a range of institutions locally and abroad. He has held senior positions in several organisations and is currently the Deputy Chairman of the Public Service Commission.  Professor Frost has for over four decades championed human development, the environment and the arts, and has contributed significantly to various government, academic and civil society organizations.
The Chaconia Medal may be awarded for Long and Meritorious Service/ tending to promote national welfare / or strengthen community spirit in the Republic of Trinidad and Tobago:
Balliram Maharaj is a founding member and past President of the Supermarket Association. From an early age he became involved in managing the family parlour, a business which evolved into a shop, mini mart, supermarket, chain of supermarkets, and now, the Maharaj group of companies, which comprises 18 businesses. He has heartily supported parang and sporting activities throughout the country and is an advocate for business improvement.
Lifelong educator, Professor Betty McDonald has contributed to the field of education nationally and internationally and worked at all levels of the education system.  She has researched and published numerous papers and books, which have been used to influence and update teaching methods locally and abroad. Her vast knowledge, experience and education initiatives have shaped and influenced the lives of countless people and educators.
Ramdeo Boondoo showed great interest in food security from an early age, as he worked tirelessly in his family garden. Today, Mr Boondoo is a pioneer in the root crop industry, having cultivated over fifty (50) varieties of sweet potato, and over twenty (20) varieties of cassava and yam. He is trained in over twenty (20) disciplines of agriculture and his goal is for Trinidad and Tobago to one day attain food sustainability and security.
Dr Avery Hinds has played a critical role in the nation's fight against Covid-19, leading our epidemiological strategy and helping demystify Covid-19 during a truly challenging and uncertain period in our history. Dr Hinds has long contributed to national development, having prepared the framework and proposal for the establishment of the current Epidemiology Division of the Ministry of Health and provided senior technical expertise in communicable diseases and emergency response at the Caribbean Public Health Agency between 2014 and 2019.
Dr Michelle Trotman has led an illustrious career dedicated to public service. She pioneered the tiered respiratory training programme at the Eric Williams Medical Sciences Complex and played a pivotal role in the development of the Doctor in Pulmonary Medicine post-graduate degree programme. Dr Trotman enrolled nursing assistants and registered nurses during the Covid-19 pandemic and was instrumental in the development of national guidelines for the management of Covid-19 patients.
Dr Maryam Abdool-Richards is the Principal Medical Officer at the Ministry of Health and has been a sterling contributor to healthcare delivery during the uncertainty and disruption of the Covid-19 pandemic. Her leadership was instrumental during the development and implementation of the Parallel Health Care System which provided care to Covid-19 patients while reducing stress on the main health care system. Dr. Abdool-Richards also serves as a Director of the Heroes Foundation and an Executive Board Member of the Shelter.
Professor Christine Carrington serves on the Technical Advisory Group on Immunization to the Ministry of Health, the UWI Covid-19 Task Force as well as numerous international boards and organisations. She is the 2022 Anthony N. Sabga laureate for Science and Technology in recognition of her work in virology, capacity building for pandemic preparedness, and contributions to public education about infectious diseases, especially during the Covid-19 pandemic.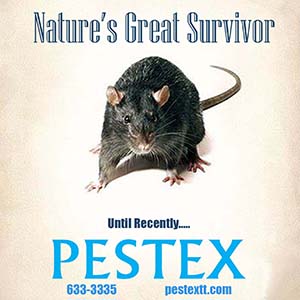 The Chaconia Medal (Silver):
Professor Emeritus Gordon Rohlehr designed and taught the first course in West Indian Literature at the University of the West Indies and was central to the introduction and teaching of American Literature and Postcolonial Literature. He pioneered the academic study of calypso and traced its historical development and social relevance. He has researched and authored many ground-breaking publications on the social, historical, linguistic and political currents undergirding Caribbean reality and is considered to be a leading authority on calypso and Caribbean culture.
Jarrette Narine enjoyed a long and illustrious political career. He served with distinction on the St. George East County Council for eight years before contesting the General Elections in 1991 as representative for the constituency of Arima North. While holding significant ministerial portfolios, Mr Narine served his constituency well, overseeing the refurbishment of the Surrey and D'abadie Community Centres, rebuilding of the Arima West Government Primary School, and building of the Lopinot Community Centre, among others.
Joycelyn Hackshaw was the Director of Institutional Nursing at the Ministry of Health from 1987-1990. She was Director of the College of Nursing at NIHERST from 1990-1995, where she oversaw the introduction of the Associate Degree in Nursing programme as well as the inclusion of Sign Language in the curriculum.  She has served as Chief Nursing Officer, President of the Trinidad and Tobago Registered Nurses Association, and President of the Caribbean Nurses Organization.
Victor Edwards became the President of the Secondary Schools Drama Association in 1988 and immediately set about expanding its influence and scope.  He secured important sponsorships which facilitated training workshops on theatre skills to teachers and students throughout Trinidad and Tobago.  Due to his influence, theatre arts was formalized as a CXC subject in 2003, and the National Scholarship for the Arts in Trinidad and Tobago added to the list of national scholarships in 2005.
Hazel Franco was the chief architect of the Certificate in Dance Education and Bachelor of Arts Degree in Dance at the University of the West Indies.  She has been involved in professional training and choreography, research, production, mentorship and arts coordination for six (6) decades, and has presented on the history of folk dances of Trinidad and Tobago at national, regional and international conferences.  She is, at present, documenting the history of dance in Trinidad and Tobago.
Rudylynn DeFour-Roberts established the Architects for Conservation in 1982, now called the Citizens for Conservation in 1985.  The organization has advocated for the restoration of the heritage houses around the Queen's Park Savannah including Killarney, Milles Fleurs and Knowsley which are now being used as Government offices, event sites, and the home of the National Trust.  Ms DeFour-Roberts is recognized as the country's most authoritative voice on all matters of restoration, conservation, and preservation of built heritage.
Claire Gittens is a co-founder of the Rape Crisis Society of Trinidad and Tobago and of the Coalition Against Domestic Violence. Over the years, she has conducted numerous sensitization lectures and community engagements throughout the country, champpioning the rights of women and girls. As Director of Family Services at the Ministry of Social Development, she continued her advocacy, giving increased focus to the rights of children, particularly against all forms of child abuse.
The Chaconia Medal (Bronze): 
Professor Edgar Duncan joined the University of the West Indies, St. Augustine in 1963, as the first and only lecturer in Botany.  He oversaw the development of the syllabus, established the Plant Biotechnology Laboratory and created the region's first semi-commercial Plant Biotechnology Facility, which supplied local and regional farmers with plantlets of crops and ornamentals.  He established a Tissue Culture Laboratory at the Ministry of Agriculture's Nursery in Curepe, and another at the National Agriculture Research Institute in Guyana.  He has served and given many presentations at schools and non-governmental organizations locally and abroad.
Humming Bird Medal (Gold):
Dr Alfredo Walker is an Assistant Professor, Vice-Chair and Director of Education of the Department of Pathology and Laboratory Medicine of the Faculty of Medicine, University of Ottawa, and the lead trainer in forensic pathology on the anatomical pathology residency programme.  Dr Walker co-founded the Caribbean Association of Forensic Sciences in 2015 and works tirelessly to build capacity and lift the standards of practice in forensic pathology in Trinidad and Tobago and the wider Caribbean region.
Professor Kit Fai Pun has been instrumental in the development of many undergraduate and postgraduate courses in the UWI Faculty of Engineering and was in April 2022, recognized as the Most Downloaded Researcher in the Department of Mechanical and Manufacturing Engineering.  He provides invaluable advice and support to engineering scholars, researchers and students and has headed the Trinidad and Tobago Chapter of several local, regional and international science and engineering organizations.
Martin Terry Rondon is the longest-serving Local Government Representative in Trinidad and Tobago. The former chairman of the Sangre Grande Regional Corporation has served as Councillor for the Electoral District of Toco/Fishing Pond, now Valencia East/Toco for the past twenty-seven (27) years. Beloved by his constituents, Mr Rondon is well-known for his assistance to other elected officials, non-governmental organizations, and citizens throughout Trinidad and Tobago.
Clem Lue Yat is a world-renowned hair dresser and stylist. He is versed in every aspect of hairdressing, including hair maintenance, treatment, and application of hair products, for all hair types. He created his own unique Interlocking Hair Weaving System in the 1980s and a Wrap Net Weave System in the 1990s, which earned him the title "Master Hair Weaver of the World."  He has designed tools and equipment to make hairstyling easier, and produced instructional videos on his hair extensions technique and other instructional videos for hairstylists.
Historian Jerome Teelucksingh established International Men's Day to promote positive male role models and celebrate men's contribution to society. He also created the World Day of the Boy Child which focuses on the nurturing of boys, and encourages the search for solutions to social problems, such as underachievement, bullying, depression, and suicide.  Dr Teelucksingh speaks on a wide variety of topics that affect citizens, including the dangers of alcoholism, crime and gambling, and promotes morals and ethics among the younger generation.
Lenny Kumar has been a tassa drummer for forty-eight (48) years.  He established the Trinidad and Tobago Sweet Tassa Academy and an international band in Florida.  He has been the teacher of the only all-girls tassa band in Trinidad and Tobago, for the past thirteen (13) years and assisted in creating the first Tassa App for Android and iOS devices.  His goal is to preserve and protect the roots and original style of the artform of Tassa Drumming, and promote the culture in a positive manner within and beyond the shores of Trinidad and Tobago.
Soca artiste, actor, filmmaker and cultural ambassador Machel Montano has been a household name in Trinidad and Tobago since the release of his debut album, "Too Young to Soca" in 1985. For the next 30-plus years, Mr Montano went on to revolutionise and promote soca music. He has performed at various prominent international venues including Madison Square Garden, Apollo Theatre, and Kings Theatre. Mr Montano has won many local and international awards and accolades over his remarkable career, including for his movie, Bazodee which was filmed in Trinidad and Tobago, and distributed locally, regionally and internationally.
Michael Phillips is a businessman, artist, sports promoter, motivational speaker, and former national cyclist. A 15-time national cycling champion and international medal winner, Mr Phillips has made herculean efforts to foster and enhance local interest and participation in cycling. He has served as President of the Trinidad and Tobago Cycling Federation and as an Executive Member of the Trinidad and Tobago Olympic Committee.  His "Keep Moving Family and Fitness" programme, has been operating for the last fourteen (14) years, and endorsed by the Pan American Health Organization.
Dr Primnath Gooptar was a primary school educator for 32 years, rising to the position of Principal. He has served in numerous cultural organisations including the Sanatan Dharma Maha Sabha and National Ramleela Council of Trinidad and Tobago.  He has overseen several conferences on the Indian diaspora and is a prolific writer, having penned 14 books on East Indian history, presence and experience in Trinidad and Tobago. His pioneering work and study of Indian film in the Caribbean has made him the foremost scholar in this field.
Nicholas Paul won gold in the keirin event at the 2022 Commonwealth Games, Trinidad and Tobago's first in 52 years in that event.  He gained silver and bronze medals at those Games before going on to win triple gold at the UCI Track Nations Cycling Cup in September 2021. Mr Paul has since earned several notable podium finishes and currently holds the world record in the Men's Flying 200m Sprint.
Jereem Richards is a track and field sprinter, specialising in the 200 metre and 400 metre events. He has medalled for Trinidad and Tobago in the 4×400, 200 and 400m events and holds the national indoor record in the 400m. At the 2022 Commonwealth Games, Jereem won gold in the 200m Event and anchored Trinidad and Tobago to victory in the 4x400m relay.
Machel Cedenio is a track and field sprinter, who specialises in the 400m events. He has consistently made the nation proud, medalling frequently in 400 metres and 4×400 metres events. Cedenio was a member of the Trinidad and Tobago team that won gold in the 4x400m relay at the 2022 Commonwealth Games in England.
Asa Guevara is a sprinter, who specializes in the 400 metres events.  He was part of the Trinidad and Tobago team that won gold in the 4×400 metres relay event at the 2019 World Relays in Japan, and part of the team that won gold in the 4×400 metres relay event at the 2022 Commonwealth Games.
Dwight St Hillaire was part of the Trinidad and Tobago team that won bronze in the 4×400 metres relay event at the 2019 Pan American Games in Peru.  He was part of the team that won gold in the 4×400 metres relay event in the 2022 Commonwealth Games in England.
Kashief King and Che Lara were part of the Trinidad and Tobago team that won gold in the 4×400 metres relay event in the 2022 Commonwealth Games in England.  They ran in the semi-finals to set up Trinidad and Tobago's shot in the race for a medal.

Humming Bird Medal (Silver):
Marilyn Gordon has served Trinidad and Tobago in many capacities.  She represented the nation in athletics and hockey, notably winning Silver in the javelin event at the West Indies Championships in 1960.  She worked as a Graduate Teacher for ten years and began her political career in 1976, holding many Ministerial portfolios before being appointed as the first Minister of Sport, Culture and Youth Affairs.
Dr Marina Salandy-Brown is a journalist, broadcaster, and cultural activist who has been involved in the development of the literary and cinematic arts in Trinidad and Tobago for many years.  She founded the Bocas Lit Fest, the country's only annual literary festival, and one of the top 20 literary festivals in the world in 2011. Through her efforts, many local and regional writers have received invaluable support and recognition, going on to be published and win international prizes.
The commitment of lifelong educator Walid Baksh to his students is rivalled only by his passion for culture and the arts. He established a drama club at the San Fernando TML Primary School and introduced drama into the curriculum. Mr Baksh has served for many years in the National Junior Arts Festival as Treasurer and Festival Director and as a judge in numerous Carnival and Best Village Competitions. He is a long-serving member of the San Fernando Arts Council and remains committed to promoting culture and the arts.
Anthony Lalacksingh is a founding member of the West Indies Cricket Umpires Association.  He served as an officer of the Northern Cricket Umpires Association for 24 years, holding the positions of Assistant Secretary/Treasurer, Area Vice-President, and Executive Vice-President. He has received many awards and accolades for his service as an umpire locally and regionally, for his work as an administrator, and for his dedication and long service in the field of cricket in Trinidad and Tobago.
Charmaine Archer has enjoyed an unparalleled record of volunteer service to the sport of netball at the primary, secondary and community levels for 47 years.  Ms Archer is the only advanced-level netball umpire in Tobago and is the first Tobagonian to have served as a member of the Trinidad and Tobago National Netball Coaching Staff.   Her consistent, quality guidance and leadership in netball earned her the title of Community Sport Titan from the Ministry of Sport and Community Development.
A former educator with 30 year's teaching experience, Pundit Gurudutt Haresh Maharaj has dedicated his life to community and spiritual development. He introduced "Akhand Ramayan Chanting," where continuous readings of the Hindu Scriptures are recited once weekly, and initiated the Annual Padyatra, where the Hindu Community stage a "walk for God". He is currently the President General of Bharatiya Vidya Sansthhaan Institute of Indian Knowledge Trinidad and Tobago Inc".
Veteran composer and calypsonian Mark "Contender" John has entertained Trinidad and Tobago for close to 60 years. A founding member of the Klassic Russo Calypso Tent, Mr John has won several calypso titles over the years and is the current Political Extempo Monarch. He has served as the Chairman of the Trinbago Unified Calypsonians' Organisation (TUCO) North Zone Region and continues to use his platform to champion the advancement of the calypso artform.
Neil "Iwer" George is one of Trinidad and Tobago's most prolific cultural and soca artistes, having copped the titles of Road March, Soca Monarch, and International Soca Monarch.  He has released numerous hits and even launched a radio station dedicated to playing soca music.  Mr George is an actor, writer and executive producer in the movie "Soca Prison" and remains a formidable presence on the soca scene, delivering energetic and highly anticipated performances.
Sedley "Penguin" Joseph (posthumously)was a beloved composer and performer of calypso music. His witty compositions and masterful melodies delighted audiences for generations and earned him the coveted Road March and Calypso King titles in 1982 and 1984 respectively. A former primary and secondary school teacher, Mr Joseph also proudly served as president of the Trinbago Unified Calypsonian Organisation for many years.
Former national footballer and coach Ulric "Buggy" Haynes founded his namesake coaching school for the instruction and development of young people in football, cricket, and track and field. The school has been functioning for 35 years, and has produced many successful athletes. Mr Haynes, who hails from Tacarigua, is a well-loved and respected community stalwart and has worked tirelessly to enhance community recreational grounds and contribute to the wellbeing of the residents of Tacarigua.
Former educator Vanessa Forde is an ardent advocate of the arts and of Children's Carnival in Trinidad and Tobago. Founder of the band, Classix Productions, Ms Forde has long made her mas camp available for young people and residents of the community of Belmont to hone their skills and engage their creativity. She has, for many years, reserved a section of her band for underprivileged children to afford them the opportunity to participate in the Greatest Show on Earth.
Joseph Vautor-La Placelière, popularly known by his sobriquet The Mighty Lingo, is a veteran calypsonian and four-time extempo champion. The talented wordsmith has long entertained local audiences with his eloquent lyrics and superb improvisation. A member, advocate and ambassador of the blind and visually impaired community, Mr La Placelière works tirelessly to demonstrate that once given opportunity, persons with disabilities can participate and contribute positively to our society.
Kion Benjamin and Eric Harrison Jr were part of the Trinidad and Tobago team that won silver in the 4×100 metres event at the 2022 Commonwealth Games in England.
Jerod Elcock and Akanni Hislop were part of the Trinidad and Tobago team that won silver in the 4×100 metres relay event at the 2022 Commonwealth Games in England, and part of the team that won silver in the 4x100m relay event at the Pan American Games in 2019.
Kyle Greaux won bronze in the Men's 200 metres Sprint Event at the 2018 Central American and Caribbean Championships.  He was part of the Trinidad and Tobago team that won silver in the Men's 4×100 metres Relay Event at the 2019 Pan American Games, and part of the team that won silver in the Men's 4×100 metres Relay Event at the 2022 Commonwealth Games in England.
Humming Bird Medal (Bronze):
Security officer Evans Hinds is credited with saving the lives of Zaria and Jeniceia Burke who narrowly escaped their burning house on July 26, 2021. Hinds was quick to respond to frantic cries for help and spared no effort in trying to save the occupants of the house. Demonstrating exceptional bravery and determination, Hinds used a sledgehammer to break through burglar proofing and managed to gain access to the burning structure, freeing the two children.
Fifteen-year-old Gregg Mannette exhibited exceptional bravery and selflessness, when on 7th April 2022, he rescued a drowning man at No Man's Land, Tobago. Realizing the perilous situation, Master Mannette sprung in action, swimming about 20 metres in less than 10 seconds, and was able to pull the man to safety. In a world where young people are in need of positive role models, Master Mannette stands as a beacon of hope.

Husband and father Otis Morrison (posthumously) sacrificed his life to save a drowning eleven-year-old girl at Guapo Beach on 1st August 2022. Responding to her cries for help, Mr Morrison rescued the child and kept her afloat until help arrived. Although Mr Morrison tragically lost his life in this courageous endeavour, his selfless actions have shown him to have been a true hero.
Noris Ferguson presently holds the position of FIFA Safety and Security Officer and Match Commissioner and has served at different levels within the administration of football.  He has received numerous awards and accolades for his outstanding contribution to sport and has volunteered his time and efforts in giving back unselfishly, home and abroad, to the benefit of Trinidad and Tobago.
Public Service Medal of Merit (Gold):
Rudolph Gordon was for many years a passionate and dedicated teacher who inspired his students to achieve their fullest potential. He was a master of the Common Entrance class and encouraged his pupils to excel at both academics and extracurricular activities. Mr Gordon extended his knowledge and guidance to many at-risk young people in Tunapuna, providing them with new skills, interests and experiences. He was also a long-serving member of the Teachers Credit Union, and served as Director, Assistant Secretary, Secretary, Manager, and Vice-President.
Esme Raphael has for over 60 years been a stalwart of the credit union sector, contributing to employee development, financial sustainability, and community enhancement. She has held senior positions and been a member of the Board at many cooperative-related institutions, including the Credit Union League of Trinidad and Tobago and the Central Finance Facility. A dedicated employee of Venture Credit Union for 25 years, she oversaw the formation of Its Children's Foundation, which hosts vacation camps for less fortunate children during the July-August vacation period.
Major General Kenrick Maharaj (retired) served as the 11th Chief of Defence Staff (CDS) of the Trinidad and Tobago Defence Force from 2011-2015.  In 2014, he became the first person from Trinidad and Tobago to be inducted into the National Defence University International Fellows Hall of Fame. His role as Director of Security for the Fifth Summit of the Americas in 2009 and the 21st Commonwealth Heads of Government Meeting, was instrumental to the safety and success of those meetings.
Major General Rodney Smart (retired)served as the 12th Chief of Defence Staff of the Trinidad and Tobago Defence Force from 2015-2017. During his tenure Major Smart expanded the operations of the Inter-Agency Task Force, and introduced "hearts and minds campaigns" to provide inspiration and opportunities for marginalized communities. He enhanced the strategic, operational and tactical competencies of the Defence Force to respond to disaster relief operations locally and regionally and championed the development of the Citizens Security Programme and championed inter-agency training and development programmes.
Rear Admiral Hayden Pritchard (retired) served as the 13th Chief of Defence Staff of the Trinidad and Tobago Defence Force from 2017-2019, and was the first naval officer appointed Rear Admiral to lead the Defence Force. During his tenure, he expanded the footprint of the Defence Force into programmes such as Military-Led Academic Training, Civilian Conservation Corps, and the Youth Empowerment Camp and championed the development of a joint intelligence platform among national security agencies. He transformed the operational capability of the Coast Guard and was instrumental in developing the Strategic Plan of the Defence Force.

Public Service Medal of Merit (Silver):
Sandra Tamby-Russel is an advocate for inclusion and equal opportunity for persons with disabilities and a founding member of Persons Associated with Visual Impairment. She has been the principal trainer and co-ordinator for many of the organisation's programmes and adjustment-to-blindness services. Mrs Tamby-Russell has also provided many years of dedicated service to the School for Blind Children and to other organizations locally and regionally to the benefit of the community of persons with visual impairment and other disabilities.
Career public servant Vel Lewis has contributed to national development for many years. As Curator of the National Museum and Art Gallery of Trinidad and Tobago, he introduced significant exhibition and educational programmes and established the Police Museum, Central Bank Money Museum, and the private Indian Caribbean Museum. As Permanent Secretary, he oversaw the construction and redevelopment of several national buildings and has represented the Government regionally and internationally.  He is a member of the National Trust of Trinidad and Tobago; of which he was its first Chairman.
Medal for Development of Women (Gold):
Dr Gabrielle Hosein has for over 25 years been considered a leading authority on Caribbean feminism and activism. Her research has explored women's leadership, gender equality, Indo-Caribbean feminisms, masculinities and gender-based violence. Through her advocacy and weekly newspaper article she has sparked greater awareness and interest in feminism and gender development issues. Dr Hosein has contributed to the planning, oversight and implementation of many gender-related projects and programmes.
Gia Gaspard-Taylor has long worked towards the development and advancement of women. She is a founding member and president of the Network of Rural Women Producers of Trinidad and Tobago, a coalition which empowers rural women to improve their economic and social well-being. Her efforts ensure that women can access training programmes which assist them in improving their business acumen and efficiency and run sustainable businesses, improving the standard of living for their families and members of their community.