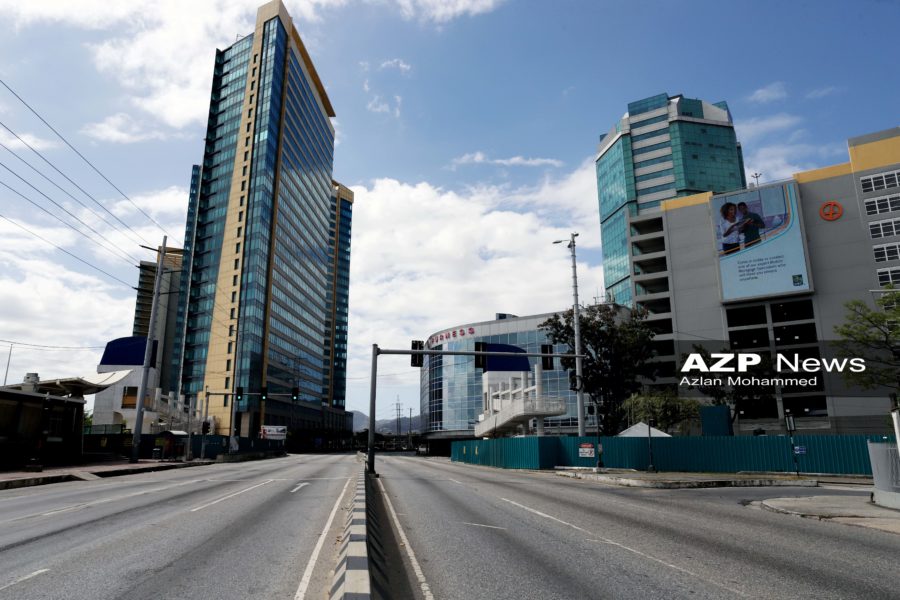 Wrightson Road in Port-of-Spain. Azlan Mohammed/ AZP News
Double Demerit Points Not Activated
April 5, 2021
252

4 minutes read
OVER the last few days, WhatsApp users have been widely circulating a screenshot warning drivers that double demerits points may be applied to specific traffic offences and violations over the holiday period to encourage safer driving.
It gives the impression that unlucky drivers who are issued tickets over this long Easter weekend would get twice the usual amount of demerits points. Drivers can breathe a sigh of relief, because this appears not to be the case at all. Read on, I'll explain.
---
Delta Force advertisement
---
Section 88P of the Motor Vehicle and Road Traffic (Amendment) Act, No. 7 of 2017 does indeed give the Minister of Works and Transport the power, from time to time, to make an Order prescribing that certain traffic violations will carry double demerits points. These violations are listed in the Ninth Schedule of the said Act.
The Ninth Schedule is currently populated with 96 separate traffic violations, some of which carry demerit points.
When the double demerits points system is active, offenders will be issued twice the allotted demerits points.
Here's a hypothetical example: let's suppose the Minister activated double demerit points for the traffic offence of having an overcrowded vehicle over this Easter weekend. Normally this offence carries three demerit points and a fine of $1,000. If you're issued a fixed penalty ticket for this offence over the Easter weekend, you'll see not three but six demerits points on your ticket and a fine of $1,000.
But take note, the Minister is in no way limited to prescribing double demerit points during the holiday periods! He can activate this law to apply at any time! But it cannot last more than ten consecutive days.
To activate the double demerit points system, section 88P(2) of the said Act specifies a period of no less than five days prior notice must first be given to the public. Notice of this order is given by publishing it in the Trinidad and Tobago Gazette and at least one daily newspaper circulating in Trinidad and Tobago.
I personally have not seen any publication of an Order of the Minister activating the double demerit points system. As far as I am aware, since the demerit points system began, this double demerits points system have not been utilised by the Minister at all.
We are living in stressful times, so it's important that misinformation be combatted, no matter how well intentioned the messengers may be. I hope my article today provides clarity on the double demerits points issue. Be safe T&T!
Copyright © 2021 Neela Ramsundar, LL.B (HONS), L.E.C is a Civil Litigation Attorney at Law & Certified Mediator.
Disclaimer: The contents of this article are for general informative purposes only. It does not provide legal advice and does not create an attorney-client relationship with any reader. For legal advice on your specific situation, please contact an Attorney-at-Law of your choosing directly. Liability for any loss or damage of any kind whatsoever allegedly incurred a consequence of using content in this article is thus hereby excluded to the fullest extent permitted by law.