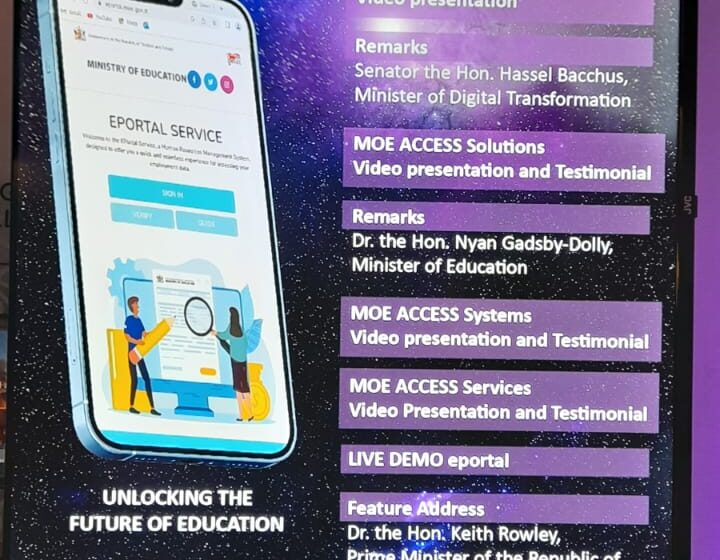 Cybersecurity is a Top Priority – Rowley
March 22, 2023

6 minutes read
By Sue-Ann Wayow
CYBERSECURITY remains a top priority for government especially as more children are having access to the internet.
Prime Minister Dr Keith Rowley in delivering the feature address at the launch of the Ministry of Education (MOE) digital transformation programme, MOE Access spoke about the "dark side" of social media.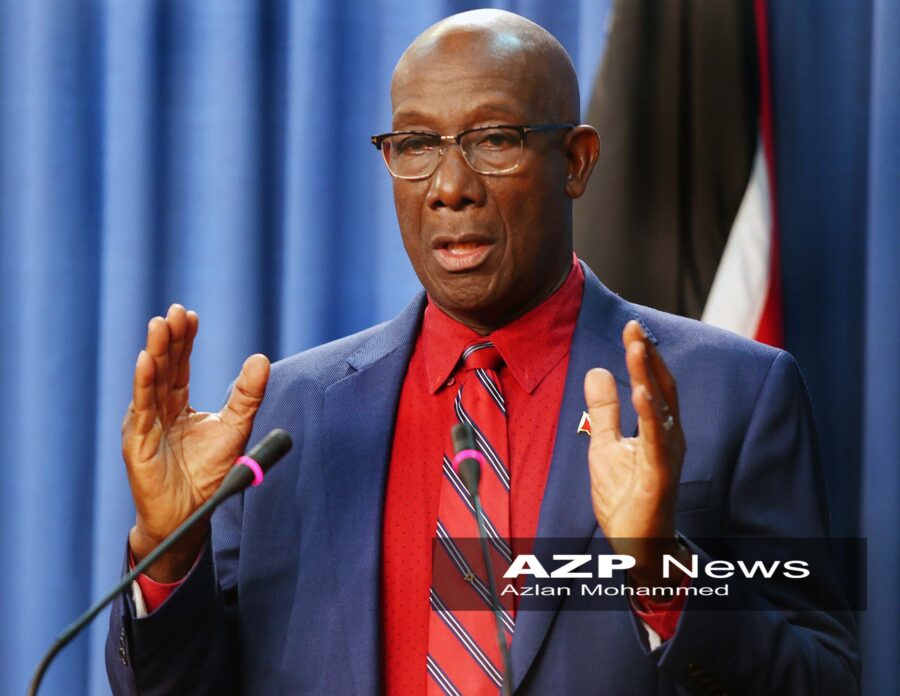 He said, "I assure you that Cybersecurity remains high on the government's agenda. With the promise of these new opportunities, comes the need for increased security. In collaboration with leading global experts, we are addressing the rules governing cybersecurity and the Ministry of Digital Transformation is exploring the ways in which we can strengthen them. 
"We will place every mechanism in place to secure our students and keep them from exposure to harmful elements. We will also equip them with knowledge so they can either avoid the risks or know how to address them if they do present themselves in their lives. There will be multiple levels of protection and awareness campaigns to build our national cybersecurity literacy levels."
"There is also an urgent need to better understand and to manage the darker side of Social Media, as evidenced by growing concerns over Online safety, Cyber-crime and Social Engineering, and the increasing spread of deliberate misinformation called Fake News," Dr Rowley said.
No more long waiting time  
At the launch at the Hyatt Regency Hotel in Port-of-Spain, Education Minister Dr Nyan Gadsby-Dolly said long waiting times with the Ministry of Education's online portal should soon be a thing of the past.
Dr Gadsby-Dolly said, "A teacher situated in Toco, Icacos or Guayaguayare no longer has to commute to either district or head office to submit relevant paperwork. Approval for a leave application has been reduced from weeks, sometimes months, to same day and in some cases, minutes."
She said, "It informs in minutes, the schools that require immediate infrastructural attention via the school infrastructure management system. It can flag students, individual students from over 225,000 odd students based on reports from Student Support Services for early intervention." 
Plans were also revealed to implement online textbooks for students.
Dr Rowley added that the Ministry of Digital Transformation had a number of initiatives to support the increase in the contribution of the ICT sector to GDP which simultaneously serves the purpose of economic development and supporting the bridges that the Education Ministry was creating through its digital transformation thrust. 
He said the Ministry will also soon be embarking on a program/competition to fund the end-to-end creation of an electronic solution, from idea to proof of concept, to production and marketing. 
"We want to ensure that everyone has a fair chance and ability to access these opportunities," Dr Rowley said.
For this financial year, the Digital Transformation ministry was allocated $7.453 billion the single largest allocation to any Government ministry, he noted.