Crime Round-up Tuesday: Teen Charged for Murder, Tobago Man Pleads Guilty to Beating Woman
September 8, 2020

5 minutes read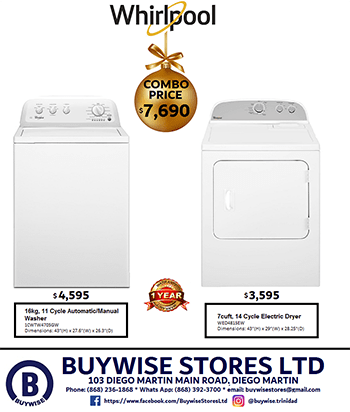 A Tobago man has pleaded guilty to beating a woman in June.
Damion Lester Mc Ewen, a labourer, 33, a labourer from Plymouth, Tobago, appeared virtually on Monday before a Scarborough Magistrate, charged with the offence of inflicting grievous bodily harm to a woman on June 23, 2020.
He appeared before Magistrate Jo-Anne Connor at the Scarborough Magistrate's First Court.
Mc Ewen pleaded guilty to the offence and the matter was adjourned to September 17 for sentencing.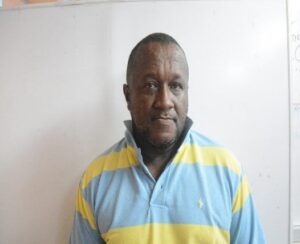 The victim told police that she was at her home with Mc Ewen on June 23 when they got into an argument.
The victim told police Mc Ewen dealt her several blows to the left side of her face with his fist and also hit her with a broom handle and a cutlass, causing injuries and swelling about her body and face.
A report was made to the Scarborough Police Station and the Gender-Based Violence Unit (GBVU)  investigated
Investigations were spearheaded by Supt Claire Guy-Alleyne and supervised by Insp Stanley and Cpl Smith-Toppin of the Tobago Division's GBVU.
Mc Ewen was arrested September, 4 and charged with the offence by WPC Kerr, also of the GBVU.
On Saturday, Mc Ewen was granted bail with surety in the sum of $50,000 by a Justice of the Peace at the Scarborough Police Station and told to appear at the Scarborough Magistrates' Court on Monday.
——–
And also in Tobago, a truck driver of Scarborough, was charged with assaulting two women.
Wendell Ollivierre, 45, was granted bail in the sum of $15,000 when he appeared before Scarborough Magistrate Taramatie Ramdass charged with assault against two women following an incident that allegedly occurred last Saturday.
He was charged with assault occasioning actual bodily harm and assault by beating.
Ollivierre pleaded guilty to the charge of assault occasioning actual bodily harm and not guilty to the charge of assault by beating.
He was granted bail with surety to cover both charges and ordered to stay 100 metres away from both victims and not return to their home, police stated.
The matter was adjourned to Tuesday for bail to be finalised.
The victims reported to police that on Saturday, they were at their Scarborough home, when the accused entered smelling strongly of alcohol and an argument ensued between him and one of the women. It is alleged that during the altercation he assaulted the two women.
A report was made to the Scarborough Police Station on Sunday and the Gender-Based Violence Unit (GBVU) investigated and arrested Ollivierre on that same day and charged with the two offences by WPC Kerr.
——–
A 28-year-old man was charged on Monday with raping an elderly woman.
Alvin Sookram, a labourer, of La Brea Trace, Siparia, was denied bail when he appeared before Magistrate Aden Stroude at the Siparia First Magistrate's Court  to answer to the charges of rape and kidnapping.
Police reported that around 8.30 am on July 25, a 74-year-old woman arrived at CID office Siparia and reported that around 10.30 pm on July 24 she left the home of her neighbour at La Brea Trace, Siparia, and proceeded towards La Brea Trace junction. While waiting to cross the road she said a man approached her and bundled her into a car.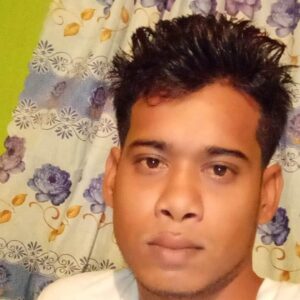 The woman claimed that the car was driven by another man who drove the vehicle further inside La Brea Trace and into a back road behind the Siparia West Secondary School, where she was pulled her out of the car, dragged her down a hill into a bushy area and raped her.
The woman alleged that she began fighting him off and screaming but was beaten by the suspect who then ran off. She remained in the bushes until daylight and then made her way to her home.
The woman was taken to the Siparia District Health Facility by officers of the Siparia CID, where she was medically examined and a medical certificate was obtained of her behalf.
Under the supervision of Snr Supt John and Insp Simon, Sgt Ramsaran, acting Cpl Gokool and WPC Philandez continued enquiries and with the assistance of the Rio Claro CID, arrested the accused at Ecclesville, Rio Claro on September 4. He was charged on Monday for the two offences.
He is due to return to court on October 26.
——-
A teenager has been charged for the murder of Kowsil Ramkhelawan, 71, who was killed on August 24.
The 16-year-old boy was expected to appear before a Magistrate virtually on Tuesday, charged with the offence following advice received from Director of Public Prosecutions, Roger Gaspard, SC, on Monday.
Police reported that Ramkhelawan, of Coalmine, Sangre Grande, was at her home on August 24 when she was stabbed with an ice-pick by a male assailant, who then ran off. She died at the scene.
The suspect was arrested on August 30 by officers of the Eastern Division in connection with the incident.
Investigations were supervised by ASP Douglas of the Homicide Bureau of Investigations (HBI) Region 2, while the charge was laid by WPC Christine Jacob, also of HBI Region 2 on Tuesday.