Prompted Officers with Police Commissioner Gary Griffith. Photo courtesy TTPS
CoP: Illegal Immigrants Responsible for High Murder Rate in TT
December 24, 2019

3 minutes read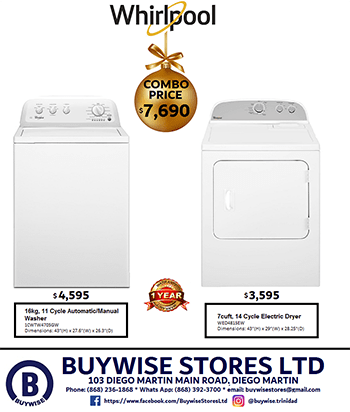 PORT-OF-SPAIN – THE criminal importation of automatic rifles and the influx of illegal immigrants are two factors contributing to the murder rate in Trinidad and Tobago.
This was the statement made by Police Commissioner Gary Griffith as he promoted 34 officers at a ceremony on Christmas Eve at the Solomon McLeod Lecture Theatre, Police Administration Building, Port-of-Spain.
A release from the Trinidad and Tobago Police Service (TTPS) stated, "Commissioner Griffith asked the officers to not be discouraged by the current murder rate despite their hard work, which would have been affected by a number of factors including the criminal importation of automatic rifles, the influx of illegal migrants which were a factor in over 30 homicides this year and the unreasonable granting of bail to persons caught with dangerous illegal firearms."
The officers promoted including three officers to the rank of Assistant Superintendent of Police, 30 officers to the rank of Sergeant of Police and one with a retroactive promotion from Constable to Corporal and to Sergeant.
The release stated, "Commissioner Griffith congratulated the officers, stating that these promotions were not Christmas gifts, but were earned by the officers present, through their consistent hard work and stellar performance.
Commissioner Griffith further implored the officers to refrain from turning a blind eye to wrongdoing and rogue elements operating within the Police Service."
President of the Trinidad and Tobago Police Service Social and Welfare Association Inspector Gideon Dickson congratulated the officers, encouraging them to continue to effect positive change within the TTPS from their new ranks.
The promotions included Ramdath Phillip (16489) who was promoted to Corporal from the rank of Constable with effect from October 23, 2010 and from Corporal to the rank of Sergeant with effect from April 22, 2016.
Promotions were witnessed by acting Deputy Commissioner of Police Operations Jayson Forde acting and Deputy Commissioner of Police Administration Irwin Hackshaw.