Co-Creator of Computer Mouse Dies
August 3, 2020
22

2 minutes read
The man who helped co-create the computer mouse has died at the age of 91.
BBC reported that William English's death was confirmed to United States' (US) media outlets by his wife on Monday.
She said he died of respiratory failure on July 26, in California.
English was born in 1929 in Kentucky and studied electrical engineering at university before joining the US Navy.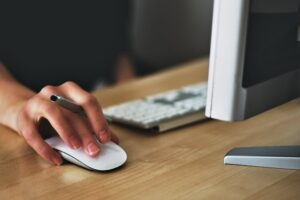 The engineer and inventor built the first mouse in 1963, using an idea from his colleague Doug Engelbart while they both worked on early computing.
English was also largely credited with creating the graphical desktop user interface system used by almost all modem computers.