CAL has Special Flight to Barbados on Friday
September 8, 2020

2 minutes read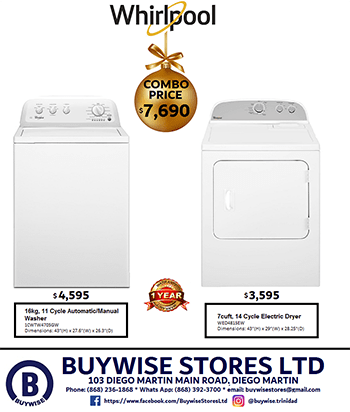 By Sue-Ann Wayow
FOR those who are anxious to walk down the aisle and hear: "This is your pilot speaking" may have a chance to do that soon as Caribbean Airlines announced a special flight that will take off on Friday.
In a media release on Tuesday, the airline stated that with collaboration with the Ministry of National Security, the flight will take off from Piarco International Airport with Barbados as its destination on September 11.
Passengers can also make onward connections to other destinations Caribbean Airlines stated.
However, all passengers must be in possession of a negative PCR Covid test not older than 72 hours for entry into Barbados. "You will be denied boarding with this," Caribbean Airlines stated.
Passengers will travel on flight number BW3412 and departure time is 1.30 pm with check-in time at 10.30 am.
The cost for economy class is $US300 plus taxes with one checked bag at 50 pounds allowed  and the cost for business class  is $US 420 plus taxes with three checked bags allowed at 50 pounds each.
The airline is advising that passengers check all entry requirements for destinations on the flight itinerary.
While Minister of National Security Stuart Young would have stated in a previous media conference that Trinidad and Tobago nationals could leave the country at any time, he emphasised that the problem would have been obtaining flights since many countries' borders remained closed to foreigners including Trinidad and Tobago's.
More recently, he stated that the government was trying to fast track applications for citizens abroad who were desirous of returning home. The 14-day quarantine measure for all passengers arriving in Trinidad and Tobago remains in effect.