Bad Weather on Tuesday says Met Office
November 25, 2019

1 minute read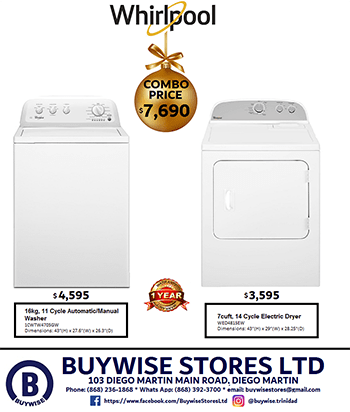 THE Meteorological Office of Trinidad and Tobago issues a Yellow Alert from 9 a.m. on Tuesday.
In a release it stated, "Partly cloudy to cloudy with showers in varying localities.
"Heavy showers or thunderstorms will occur in few areas from mid-morning.
"Improvement is expected by late afternoon. Nighttime will be partly cloudy with few showery spells.
"Street/flash flooding and gusty winds is expected in areas of heavy downpours. Adverse Weather Alert #1 – Yellow Level is in effect as of 9 a.m. on Tuesday."