Atlantic Reduces Staff by 54 in the Past 2 Years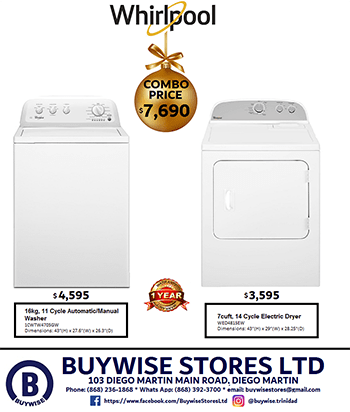 ATLANTIC had 54 fewer workers last year when compared to 2017.
According to the 2018 Sustainability Report of the liquefied natural gas producer, there were 621 employees in 2017 compared to 567 in 2018.
While it reduced its employees by nine percent, Atlantic's non-tax contributions to the Trinidad and Tobago economy increased to US$423 in 2018 million from US$392.9 million in 2017 – an increase of 7.6 percent.
In 2017, Atlantic also cut jobs, but reduced spending by ten percent and in 2018 it announced that around 50 of its permanent staff were offered VSEP packages as a gas supply shortfall hampered the facility's production.
The company said that was the toughest period in its 20-year history.
According to the 2018 Sustainability Report, the number of employees at Atlantic decreased from 706 in 2016 to 621 in 2017.
Despite the gas supply issue improving significantly in 2018, Atlantic's headcount fell to 567 last year.
This means the company reduced its headcount by close to 20 per cent in two years.
In the 2017 Sustainability Report, Chief Executive Officer (CEO) Nigel Darlow said the 2017 downsizing was a "rather painful process."
He said, "This is not something that you ever want to have to do, but I think there comes a time when you have to make difficult decisions for the good of all stakeholders."
Newly-appointed CEO Dr Philip Mshelbila did not address the 2018 staff reduction in the 2018 report.