Amnesty International: T&T Not Taking Human Rights Seriously
December 18, 2020
0

4 minutes read
By Sue-Ann Wayow
TRINIDAD and Tobago is more concerned with its own national security and border protection rather than fulfilling its human rights commitments.
This is according to an article published by Amnesty International  on its website on Wenesday following the discovery of dead Venezuelans in the ocean.

Amnesty International had previously written two open letters to  Prime Minister Dr Keith Rowley requesting that more be done  for the Venezuelans fleeing their home country to which no response has yet been given the organisation claims.
Amnesty International stated that Covid-19 was no excuse to stop granting much needed relief.
The organisation stated, "The mass human rights violations and humanitarian crisis in Venezuela don't end with a pandemic. And while understandably Trinidad and Tobago want to take measures to prevent Covid-19, good practices from other countries show it is entirely possible to keep access to asylum open while also following strict health protocols."

Amnesty International stated, "While failing to condemn the massive human rights violations in Venezuela, T&T's authorities have prioritised a response focused on 'protecting national security' and 'border protection' rather than finding ways to fulfil its human rights commitments, made when it acceded to the 1951 Refugee Convention and its 1967 Protocol. It continues to hide behind the excuse that it has no national refugee legislation and argues that those fleeing for their lives are committing 'criminal' offences, an assertion that also contradicts international human rights law."
The organisation said regardless of facts surrounding the devastating shipwreck, Venezuelans will continue to risk their lives to make the perilous sea journey from Venezuela to Trinidad and continue to subject themselves to labour exploitation and trafficking and other forms of humiliation in countries where they have sought protection, because they have no other choice.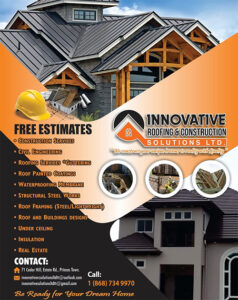 "It is the responsibility of all governments to implement laws and practices that protect people. Shame on them for failing to do so," the organisation stated.
On Thursday, Rowley at a post-Cabinet press conference announced that registered Venezuelans in Trinidad and Tobago will be allowed to remain legally for another six months. He also emphasised that his government will not bow to international pressure to do more for the Venezuelans that it was already doing.

He said stricter laws and measures will be put in place to curb criminal activities involving Venezuelans such as illegal entry and human trafficking and that there was a clear distinction between an asylum seeker and an economic seeker.