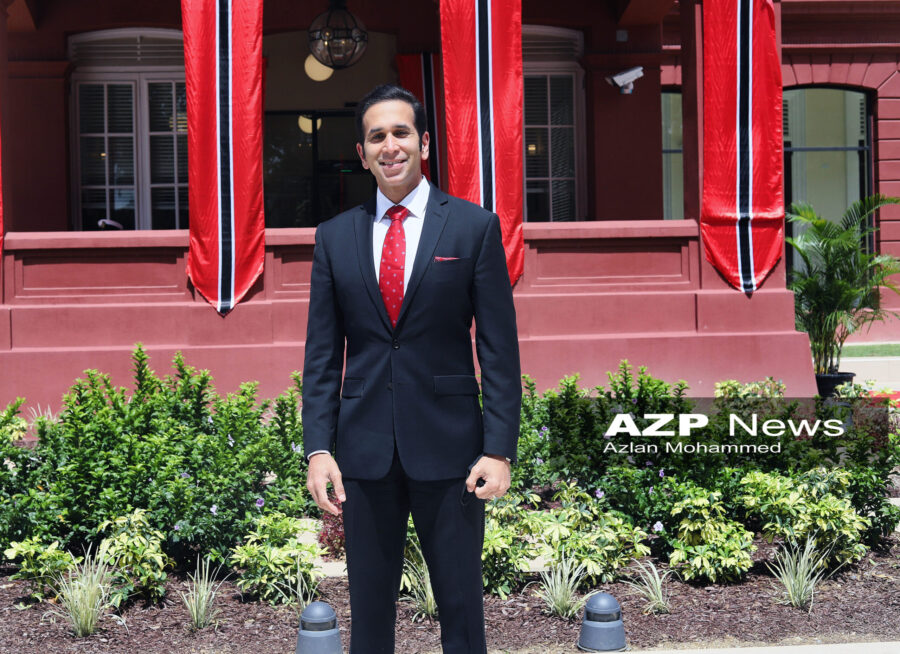 Attorney General Faris Al-Rawi
AG: I have No Business Relationship with Blue Waters' Hadeed
February 2, 2021
1

4 minutes read
By Prior Beharry
ATTORNEY General Faris Al-Rawi has no business relationship with Managing Director of Blue Waters Products Limited Dominic Hadeed nor with any of his companies.
Al-Rawi categorically stated this after a document of the Company Registry began circulating online.  It showed that he and Hadeed were directors of a company called De Facto Enterprises Limited.
In a comment to AZPNews.com, Al-Rawi admitted that in 2006 he was engaged in a transaction for the purchase of several pieces of land using a special purpose company – De Facto Enterprises Limited. He stressed that he was not a member of Parliament during this time.
He said Hadeed ultimately received part of these lands and sold them.
Al-Rawi said the transaction was completed long before he went into government in September 2015.
He said, "The use of the company for the purchase of the land was not a business enterprise.
"The company records which are public, show the entire matter but the UNC advocates did not have the courage to show the truth by disclosing all the documents.
"In any event as I sat on the board of the HDC in 2006, I declared all matters to the Integrity Commission as I continue to do.
"I have absolutely no business relationship with Mr Dominic Hadeed or any of his companies etc."
Opposition Leader Kamla Persad-Bissessar last week claimed that 39 Honduran workers were given preferential treatment to enter Trinidad and Tobago while the borders were closed due to the Covid-19 pandemic.
National Security Minister Stuart Young said the exemptions were approved to bring in specialised workers to upgrade Blue Waters' plant.
And Hadeed told local media that the exemptions were a long process that started last year.
Al-Rawi also denied knowing anything about the Blue Waters' application for exemptions
He said, "This is not related and/or relevant to any function of the Office of the Attorney General and Minister of Legal Affairs."
The attorney general claimed that the company document was "floated" by the United National Congress (UNC).

Al-Rawi said, "Please note that public registries will reveal that as an attorney-at-law in private practice, I have acted for a vast number of people and entities in T&T and elsewhere including in particular for many people who sat in and also now sit in the UNC opposition including in parliament.
"Single pieces of paper such as the 2006 company document in relation to De Facto Enterprises Limited floated by the UNC can easily lend to baseless downright idiotic allegations of connection to person that I have no business connection with.
"Over the last 11 years I have been a point of constant attack for the UNC and in particular Mrs Persad Bissessar.
"All of their ridiculous allegations have failed and will continue to fail."