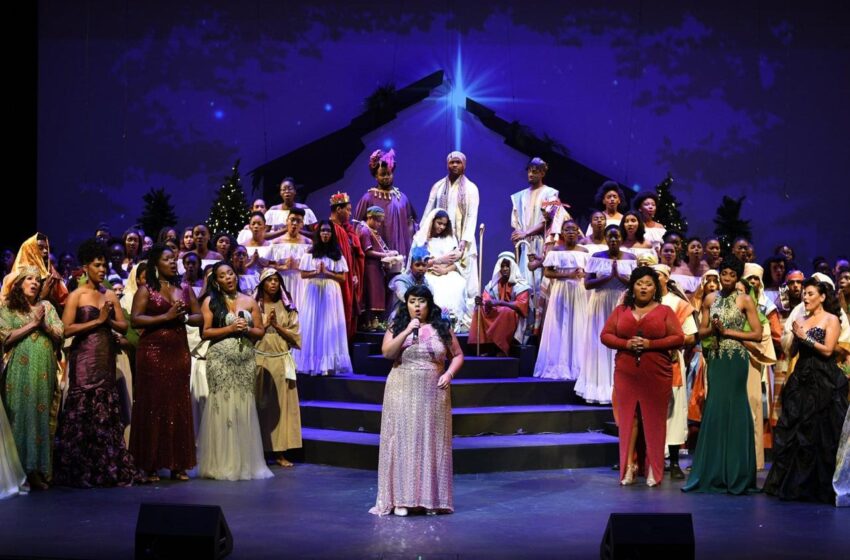 Last year's production of Believe
A Christmas Concert with Hope in Mind
December 5, 2020
150

7 minutes read
By Sue-Ann Wayow
CREATIVITY triumphs in every devastating situation and now more than ever, it is needed for the survival of humanity and in no way should be suppressed.
It is for this reason, that a concert focusing on hope at this festive time is being held in December.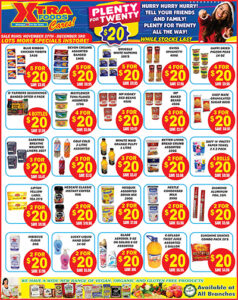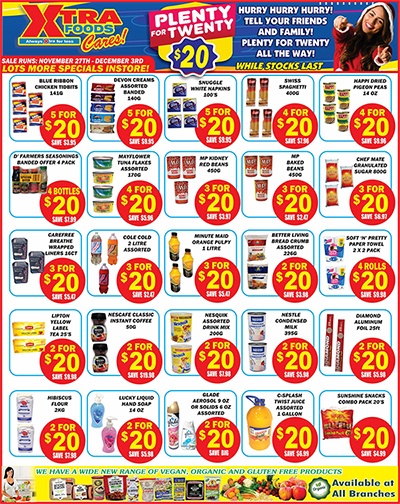 Bring us Hope, organised by the Believe franchise is carded to take place at Queen's Hall in Port-of-Spain and there will be 10 shows over the two weekends from December 11 to December 20.
At a media launch, lead-musician John Thomas said this Christmas season brings with it lots of mixed emotions, joys and sorrows but in the middle of it all, there was hope.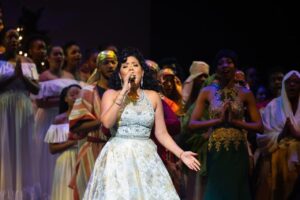 Thomas said, "This Christmas season is especially pivotal as it is a moment when celebration and mourning are bound together. We cannot forget those who have passed, and those who are grieving in the shadows of this pandemic.
"Yet, standing on the generations of those before us we face this new and challenging time with that same Trinbagonian spirit that has defined us thus far."
Thomas said while the Covid-19 pandemic has been devastating for everyone, amongst the hardest hit economically were the artists, creatives and those who provided support.
"My fear is that the thing that underpins this lack of appreciation for the arts and creativity is a deep misunderstanding of the power that is human ingenuity and expression.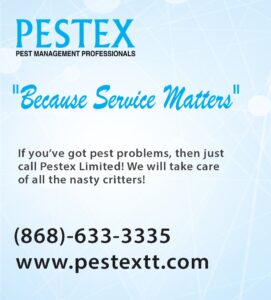 "We seem to perceive art as a bit of a hobby, a past time, a form of entertainment to make real life, the actual business of survival  more fun. We fail to understand that art is life. Art shapes life. Art is the thing that breathes air into life and gives it meaning. Every triumph of humanity has been facilitated through the power of creativity. Creativity is how we survive and thrive. If we, as a country, are to survive and thrive, we have to begin to understand, appreciate and cultivate our own creativity," Thomas said.
He continued, "When despair falls, art helps us to make sense of a chaotic world. Being creative, enables us to respond to it and to shape it. Inside of everyone resides an artist. If you live in a society that respects that artist, then you will be a better engineer, a better doctor, a better politician and society on a whole will benefit. When art and creativity can be harnessed, societies can thrive."
Giving examples of England and California where Hollywood is established, Thomas said where creativity thrived, so too did economies.
"Every company owes its success to an artist. It takes a creative mind to design the product, and another one to convince everyone that they have to buy it," he said.
That was the reason why the Believe franchise remained focused and committed to the endeavour of  bringing high quality entertainment and productions to the shores.
Thomas said the chaos the pandemic caused forced people to be creative and artists' relationship with technology grew tremendously with a green screen now being a favourite toy. Using himself as an example, he said, "I have never been more challenged or have had more fun."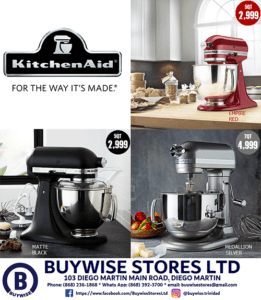 Referring to the birth of Jesus Christ, the reason for the celebration Believe's spokesperson, Cecelia Salazar said in one moment, hope was born.
"That gift brought with it a new kind of hope. That the world would be set right. That peace would overcome strife and that all people can receive the greatest gift possible. The gift of hope! Hope is ours to claim because of that one moment in a stable in Bethlehem, when a babe was born."
She said while this Christmas will be majorly different with no parang fetes, large gatherings or street liming, Believe was all the more determined to bring quality entertainment to the public in a safe and sanitised environment.


Both Thomas and Salazar also highly commended healthcare professionals, first responders and all citizens who  stepped up as essential workers.
The star cast includes, John Thomas, Neval Chatelal, Denyse Plummer, Johanna Chuckaree, Alicia Jagassar, Tricia Lee Kelshall, Candice Caton, Nakita Gadsby, Clarice Beeput, Victoria Griffith, David Frank, Mahalia Pierre, Justin Zephyrine, Karline Brathwaite Dance Academy,  Cecilia Salazar, Aurora Tardieu, Curtis Jordan, NISA, Farouk Junior Mohammed, Debbie Nahous and Chelsea Fensom.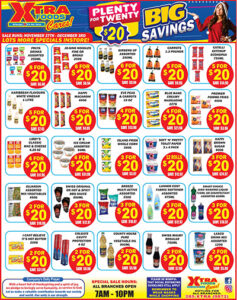 Ticket prices are special reserved seating $350 and $250 for general seating.
Due to social distancing, the show can only accommodate at least 200 individuals at a time and AZPNews.com was told that only a few persons will be on stage performing at a time and performers would all have their separate dressing spaces.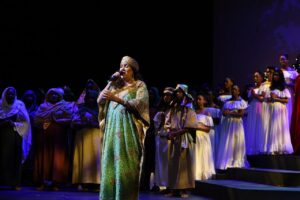 Tickets are available at the Queen's Hall Box Office. Anyone wanting further information can call Queen's Hall at 624-1284 or 490-5316.