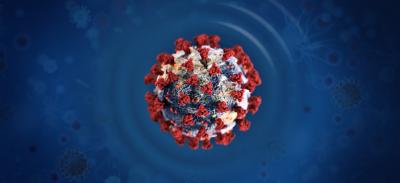 16% of Jamaicans to Receive Covid Vaccine
January 5, 2021
7

4 minutes read
APPROXIMATELY 16% of Jamaica's population will receive a Covid-19 vaccine when it becomes available to the country later this year. 
Chief Medical Office Dr Jacquiline Bisasor-McKenzie at a virtual media conference said this was an increase from initial estimates.
She said, "Initially, it was one 1% that we would receive in the second quarter, but this has now increased to 5%, and what you will find is that as more vaccines are approved, more manufacturing occurs and the numbers may change."  
Jamaica, like several other Caribbean countries has signed on to receive vaccinations though the COVAX facility. 
Minister of Health and Wellness Dr Christopher Tufton, had previously explained that the vaccine will be distributed in three periods with the first batch expected to be given out by the end of April. 
Jamaica will be prioritising vaccination for the health workers first and then the elderly.  
Dr Bisasor-McKenzie said the vaccine that will be approved for use in the country will be safe and there was nothing to fear. 
Jamaica as at January 1, recorded 12,931 confirmed Covid-19 cases with 572 being imported.  
Dr Bisasor-McKenzie said while there was a decrease in daily number of cases, the situation will continue to be monitored.