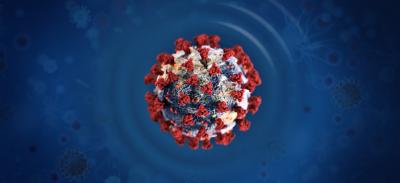 13 New Covid Cases
Ver la historia en Español abajo
November 24, 2020
0

2 minutes read
THERE are 13 new Covid-19 positive cases in Trinidad and Tobago.
The Ministry of Health in its Tuesday evening report stated that the number of positive cases reported reflects the samples taken during the period November 21 to November 23.
See below:
Total people tested: 36, 241 
New cases: 13 
Active cases: 734 
Patients recovered: 5,639
Total positive cases: 6,488
Deaths: 115 
Patients in hospital: 45 
Patients in step-down Facilities: 28
Patients in state quarantine: 123
Patients in home isolation: 648 
—
Ver la historia en Español abajo:
13 Nuevos Casos de Coronavirus
HAY 13 nuevos casos positivos de Covid'19 en Trinidad y Tobago.
El Ministerio de Salud en su informe del martes por la noche indicó que el número de casos positivos reportados refleja las muestras tomadas durante el período del 21 al 23 de noviembre.
Ver abajo:
Total de personas examinadas : 36, 241
Casos nuevos: 13
Casos activos: 734
Pacientes recuperados: 5.639
Total de casos positivos: 6.488
Muertes: 115
Pacientes hospitalizados: 45
Pacientes en instalaciones auxiliares: 28
Pacientes en cuarentena estatal: 123
Pacientes en aislamiento domiciliario: 648
Translated by Yn Rampersad for AZPNews.com