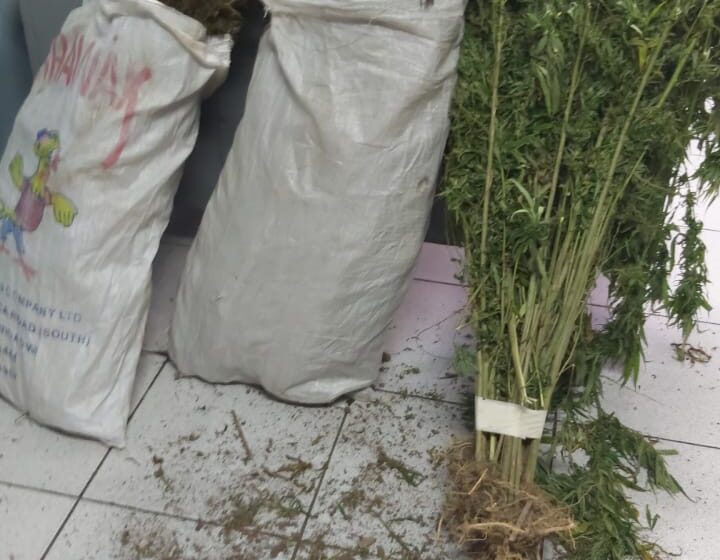 $13.5M in Marijuana Trees Destroyed in Biche
October 21, 2020
0

2 minutes read
ALMOST $13.5 million in marijuana trees was destroyed by police in the Biche forest on Wednesday.
Police reported that the trees were destroyed during a morning exercise conducted by officers of the Eastern Division.
The exercise was conducted between 6am and 12.30 pm, during which officers proceeded two miles into the Biche forest, where they discovered three marijuana fields.
The fields had approximately 5,500 fully grown marijuana trees and 5,000 trees drying on racks in two camps.
Two male suspects were observed attending to the trees and the racks and attempts were made to capture them. One man of Plum Mitan was held by officers, while the other escaped.
Investigators say a warrant will be issued for his arrest.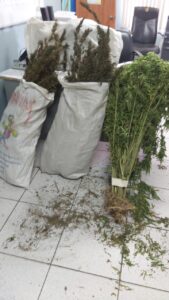 Some of the marijuana trees were taken for evidential purposes, while the rest were subsequently destroyed.
During the same exercise, officers also executed three warrants for arms and ammunition at three houses in the Biche district. One man was held for possession of ten 12 gauge cartridges and 230 grammes of marijuana.
The exercise was coordinated by Snr Supt Aguilal and included officers of the Eastern Division Task Force, CID, Sangre Grande, Mayaro, Rio Claro and Biche Police Stations, the Special Operations Response Team, TTDF Special Forces, the Air Support Unit and the Canine Branch.