SURINAME –THERE are now 25 Trinidad and Tobago nationals in Suriname who claim they are stranded and will not be able to return before TT closes its borders to international travel at midnight Sunday to fight the Covid-19 threat.
The TT nationals have been in Suriname since last month and have been working on the turnaround of the Staatsolie refinery.
One of them told AZPNews.com that Suriname Airways has a flight leaving at 3.30 p.m. on Sunday and will fly empty to Aruba and then onto Trinidad to pick up all Surinamese who want to return home.
He said they were going to the airport to see if they could get onto the flight despite being told by the airline that they have no authorisation by the TT Government to bring nationals back to Trinidad.
But, when contacted, National Security Minister Stuart Young said he has authorised the return of the TT nationals.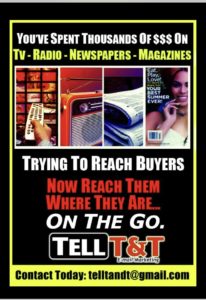 Young said what the nationals in Suriname were saying was not true.
He said, "I have authorised the return of our nationals to Trinidad on that Suriname flight.
"That has been communicated to Suriname Airways. The airline is working out the logistics of crew etc to be able to carry out the flight.
"We have done what is required on our end."