US $119,000 Found on a Pirogue, 4 Being Quizzed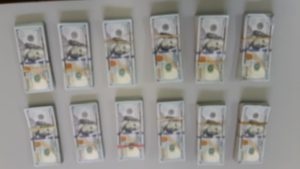 POLICE are interrogating two Trinidadians and two Venezuelans who were on a pirogue  intercepted by Trinidad and Tobago Coast Guard on Friday.
They are at the Point Fortin Police Station.
The four were arrested after US $119,800 and two grammes of marijuana were discovered on the boat south west of Erin Point. The two Trinidadians are from Erin.
Police said Coast Guard vessel, TTS Carli Bay CG 28, with assistance from other Coast Guard officers intercepted the and the suspects were taken to Coast Guard Base, Cedros, and handed over to ASP Abbott of the Point Fortin Police Station together with the seized items.
Related story: