Antonia Tekah De Freitas
TTUTA gets First Woman President
October 24, 2019

2 minutes read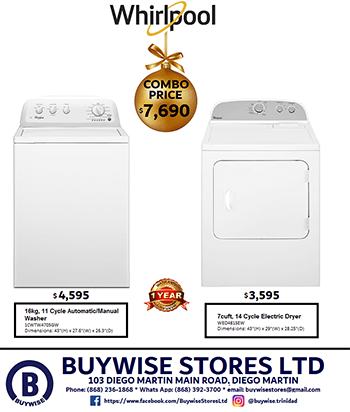 FOR the first time in its 40-year history, the Trinidad and Tobago Unified Teachers' Association (TTUTA) has a woman as its president.
Antonia Tekah De Freitas was elected after the union's executive elections on Tuesday. She was the former first Vice-president of TTUTA.
She succeeds outgoing TTUTA president Lynsley Doodhai, the principal of the Corrib Trace Presbyterian Primary School in Princes Town.
Antonia Tekah De Freitas, a mother of three of Trincity, is a senior teacher at the Tunapuna Girls' (St Charles) Roman Catholic School.
She is married to TTUTA's industrial relations officer Justin De Freitas.
The results are:
President
Antonia Tekah De Freitas – 3,623
Nirmala Chinebas-Dindial – 3,326
Jemima Riley – 604
First Vice-president
Marlon Seales – 4,969
Hannah Lackraj-Maurice – 2,899
Second Vice-president
Kyrla Robertson-Thomas – 4,465
Ronald Rollocks – 2,899
Third Vice-president
Darren Lee Him – 3,993
Sharida Sagar-Ramnarine – 3,283
General Secretary
Kady Beckles – 3,908
Roxanne Romeo – 2,221
Wayne Gransam – 1,354
Treasurer
Cuthbert Joseph – 4,483
Eric Floyd- 2,874