Minister of Works and Transport Rohan Sinanan opens elevated area at Mosquito Creek. Photo: Ministry of Works and Transport
$280M Elevated Road at Mosquito Creek Opens
October 24, 2019

3 minutes read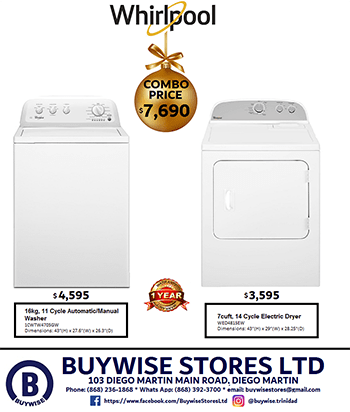 SOUTH OROPOUCHE – It cost $280 million to construct the elevated stretch of the Mosquito Creek in South Oropouche.
This according to the Minister of Works and Transport Rohan Sinanan at the ceremony of the partial opening of the road on Wednesday.
Sinanan said, "This would have cost the country $280 million for the total package. Hopefully we should complete the entire package by the third quarter of next year.
"This probably was the most challenging package because this Mosquito Creek would have been a problem for citizens since the 1950s.
"Where you would have the water and high tide that would have encroached on the mangrove and pushed onto the roadway, hopefully that would be a thing of the past and now residents would be able to utilise this side of the roadway without the salt water affecting their cars."
————————
He said the opening included package five and the entire highway from San Fernando to Point Fortin was expected to be completed early next year.
According to the Ministry of Works and Transport, "This partial opening included a temporary traffic diversion onto the southbound lane of the highway (the elevated embankment) which will allow for the commencement of work on the northbound lane of the existing Mosquito Creek.
"Coming works on the northbound lane (existing Mosquito Creek) will include a 2m elevation bringing it to the level of the existing southbound lane. The Minister of Works and Transport noted that this change is expected to bring an end to the perennial flooding which is caused by a high spring tide."
—————————
Present at the opening were Sinanan Member of Parliament for Point Fortin Edmund Dillon and Chairman of NIDCO Herbert George.