TT Sends Covid-19 Kits for Nationals in Barbados
TRINIDAD and Tobago has sent screening kits for its nationals in mandatory quarantine in Barbados to be tested for the Covid-19.
This according to Minister of National Security Stuart Young at a virtual press conference on Friday to update the country on the Covid-19 threat.
The 33 TT nationals have been in a 14-day quarantine in Barbados after they arrived there on March 23, a day after TT closed its borders to international travel.
Young said Barbados was supplied with kits and once they were confirmed to be negative of the Covid-19 arrangements will be made to bring them home at their own expense.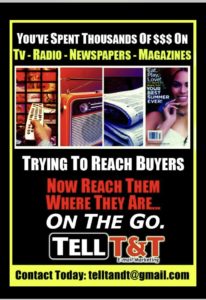 Regarding, TT nationals in Suriname, Young said he was in discussions with their attorney in Trinidad. He said he was in touch with the Suriname authorities in order have the TT nationals medically examined before any further provisions can be made.
Young said it would be up the Ministry of Health to determine whether these nationals will have to be placed in quarantine when they return home.
He said, "It is easy for anyone to say they want to come home, and it is easy for them to say they are not presenting any symptoms of the Covid-19 virus, but they must present medical evidence to the state.
"Anyone who is permitted to come back, while our borders are closed will have to go through a quarantine process decided by the state."
Related stories:
TT Borders Closed: 35 Elderly Trinis Land in Barbados on Monday