TT Fiscal Deficit to be $15.5B for 2020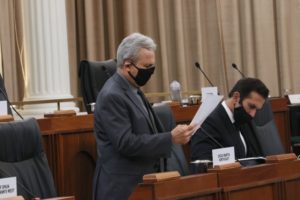 THE fiscal deficient for Trinidad and Tobago for the 2020 financial year will be $15.5 billion.
This is $10 billion more than what was originally envisaged.
Finance Minister Colm Imbert revealed this during a statement on the Government's financial response to the Covid-19 threat in Parliament on Monday.
He said, "The comprehensive social, financial and economic support package of measures has expanded our expenditure envelope, in the context of a serious erosion of our tax base caused by the collapse of oil prices.
"Accordingly, our fiscal deficit for fiscal 2020, which was originally estimated at $5.3 billion, is now expected to expand to $15.5 billion, $10.2 billion higher than was envisaged in our financial year 2020 Budget.
"In calculating this revised deficit, we have taken note of the fact that the collapse of the price of WTI oil to one US cent per barrel last week is having an adverse effect on other oil prices. For example, Brent oil, which is closer in price to our local crude than WTI, has dropped to $20. Such low prices were previously undreamt of.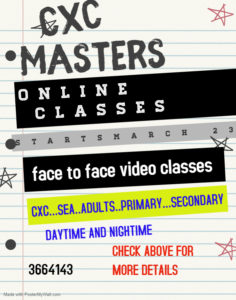 "Notwithstanding the forecasts of the USEIA and WEO of oil in the $30 range and gas in the $2.10 range for the rest of 2020, therefore, our latest revenue projections, are based on conservative prices of $25 per barrel for oil for the rest of the year and $1.80 per MMBTU for natural gas.
"This results in a projected loss of revenue in fiscal 2020 of $9.2 billion, to which must be added another net $1 billion in extraordinary expenditure. Within that $9.2 billion revenue loss, we estimate a loss of $3.8 billion in taxes on Incomes and Profits, and losses of $750 million in Business Levy and Green Fund Levy, $600 million in taxes on Goods and Services and International Trade, $2.5 billion in Royalties and Production Sharing and $1.2 billion in Profits from State Enterprises, among other areas.
"Madam Speaker, there is no question that fiscal 2020 will be exceptionally difficult even if the pandemic fades in the second half of the year thus allowing for a gradual lifting of the containment measures and a re-opening of the economy. Indeed, the April 2020 World Economic Outlook envisages a partial recovery in 2021. However, there is tremendous uncertainty around the outlook, given that it can get worse."