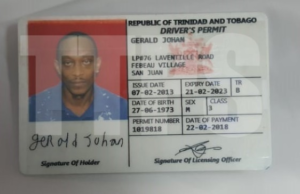 SAN JUAN – POLICE uncover a plot to kill a member of the Special Operations Response Team (SORT).
A release of the Trinidad and Tobago Police Service (TTPS) said that after receiving intelligence, SORT officers went to Laventille Road in San Juan on Friday and tried to apprehend a suspect around 8.50 a.m.
Police said the suspect opened fire and police returned fire.
The suspect was shot and wounded and taken to the Port-of-Spain General Hospital where he died, police said.
He has been identified as Glean Bain, also known as Shooter, of Febeau Village, San Juan.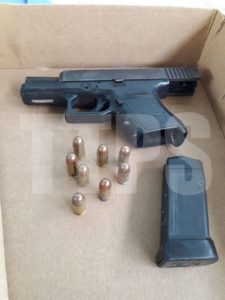 Investigators said Bain was a hired gunman and on his way to meet his associates when the shooting occurred.
Police recovered a Glock 30 pistol with eight rounds of .45 ammunition.
Bain had seven warrants for shooting with intent, possession of a firearm, possession of ammunition and other firearm-related offences, investigators said.
Police also found a fake driver's permit on Bain.
Local media reported that the plot was hatched to kill head of SORT Mark Hernandez.
The search continues for other persons alleged to be involved in the plot to kill the officer, police said.