Khan: TT Oil Production to Reach 90,000 bpd in 2020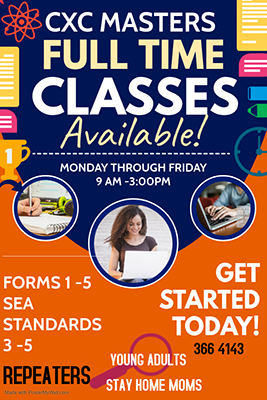 Minister of Energy Franklin Khan
PORT-OF-SPAIN – OIL production in Trinidad and Tobago will increase to more than 90,000 barrels per day (bpd) in 2020.
This was the declaration by Minister of Energy and Energy Industries Franklin Khan at the Energy Conference of the Energy Chamber of Trinidad and Tobago on Tuesday.
Khan said the outlook for oil production was very positive with new oil from Rio Claro, the Ortoire Blocks and BHP Ruby Delaware field in block 3a.
He said these will help to drive an increase in production to levels of the early part of the last decade.
The minister  said Heritage Petroleum Company Limited was also driving the increase in oil production.
Khan said, "The company has been ramping production by a mixture of strategies, which include horizontal drilling, workovers, and enhanced oil recovery projects.
"In February 2020, the company intends to bring on stream its Mobile Offshore Production Unit (MOPU), which will add compression to the South West Soldado Field and add on average 2000BOP/D to existing production.
By year-end 2020, Heritage expects its oil production to reach 44,000 bpd an increment of 5,000 bpd on 2019 production."
Regarding gas production, Khan said Government was working closely with the upstream operators to improve domestic and oil and gas supplies.
He said, "In 2019, there were 13 exploration wells consisting of five exploration wells in deep-water, four exploration wells in shallow water and four exploration wells on land.
"All, except two of the exploration wells, one a deep-water well and the other well on land, found some form of hydrocarbon.
"A testimony to the prospectivity of geology of TT.
"In 2020, there will be nine exploration wells consisting of one exploration well in deep-water, four exploration wells in the shallow water and four exploration wells on land."
Khan added, "In 2020, upstream companies will be undertaking major developmental activity aimed at improving gas supply and fulfilling contractual arrangements.
"Shell Trinidad and Tobago plans to execute two development projects (Barracuda in the East Coast and Colibri in the North Coast) for a total of investment of approximately US$1.2 billion.
"The Barracuda Project (East Coast Marine Area) was sanctioned (FID) in November 2019. Shell has scheduled the drilling of two horizontal development wells in the Bounty and Endeavor Fields tied back to Dolphin Production facilities commencing March 2020.
"The Colibri Project (North Coast Marine Area) is to be sanctioned in March 2020 and will consist of four horizontal development wells in the Casra, Orchid and Iris Fields tied back to Poinsettia production platform.
"The drilling of the development wells are scheduled to start in the fourth quarter 2020.
"A rig will arrive in February 2020 for drilling on the Barracuda Project and another in July 2020 for the Colibri Project."