Health Minister: Get Your Flu Shot
HEALTH Minister Terrence Deyalsingh says he does not want to destroy any of the 40,000 flu vaccines in Trinidad and Tobago.
He made the appeal at the virtual news conference on Wednesday calling especially on the elderly and pregnant women to get the vaccines at clinics across the country.
While the flu season ended on May 31, Deyalsingh said 110,775 flu vaccines were administered to the public and there were 595 suspected flu cases.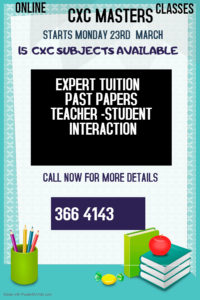 He said, "I would not like to have to destroy any. Let us try to use out all. It will give you life-saving protection against H1 N1."
Deyalsingh said, "If you do get Covid19, instead of fighting two viruses, you will only be fighting one."
Just like in a previous news conference, he said TT has an ample supply of contraceptives based on current utilisation patterns.
Deyalsingh said there were 37,000 packs of oral contraceptives and 140 ten-year versions of intra-uterine devices amongst the items now and 1.8 million condoms for men and 67,000 for women in TT.