FFOS says PM Uses 'Jack Ass' in WhatsApp Message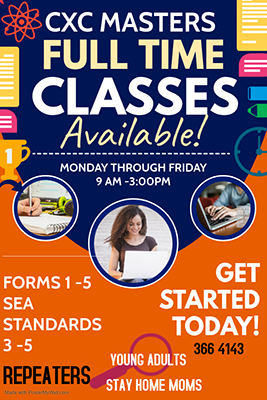 THE Corporate Secretary of Fishermen and Friends of the Sea (FFOS) Gary Aboud is claiming that Prime Minister Dr Keith Rowley used the words "jack ass" in reply to a WhatsApp message about the $89million cost to refurbish President's House.
This comes after Aboud said he sent Rowley a WhatsApp message with a picture of a release by FFOS sent on December 18, 2019, about the cost to fix President's House.
————————
It had stated, "To read that the Urban Development Corporation of Trinidad and Tobago Limited (UDeCOTT) has now spent $89 million to renovate an already built President's House is an insult to our intelligence and an affront to our integrity and a slap in the face of all of our suffering flood victims."
The next day it was used as a letter to the editor in the Trinidad Express and Aboud sent a picture of this to Rowley on his WhatsApp.
Another release on December 20, 2019, by FFOS noted, "At 7.52 p.m. on the said date (December 19) our Corporate Secretary Gary Aboud sent a published copy of the said press statement to the Right Honourable Prime Minister Keith Rowley with the hope that FFOS would gather his support for the need to have legislative amendments to more properly regulate state agencies which have grossly inflated costs and where the public perception is that bribes are being paid and kickbacks are occurring.
The PM responded with the words 'Jack Ass'.
————————
"Enclosed please (find) a copy of the said WhatsApp message. FFOS have confirmed that the cell phone (377—-) is in fact the same cell phone which is registered in the name of the Honourable Prime Minister.
"A PM must be respectful of all citizens and be mindful of his choice of words which may have consequences. Expletives and vulgarities in response to a public-spirited message is unbecoming and is a national embarrassment.
"FFOS have been recognised by the Privy Council for its public service and is a respectful and respectable civil society organisation that has and will never disrespect any citizen, or any of our nation's leaders regardless of if we agree… or disagree.
"A Prime Minister has full command of billions of dollars of resources, all of its institutions and civil servants and a barrage of political supporters who will respond to his directives.
————————–
"The Prime Minister can bring relief or cause hardship to any citizen including the ability to victimise, terrorise, deprive, harass, and insult. It is the nation's second highest office and its holder is duty bound to uphold a standard of conduct.
"When citizens offer themselves for public service, they must be sensitive to the responsibilities that come with that office. One of those responsibilities is diplomacy.
"FFOS will not respond with or be dragged into the lowly gutter of crass tactless and gross conduct.
"FFOS publicly demand an official apology from the Prime Minister who has disgraced his office and embarrassed our nation."